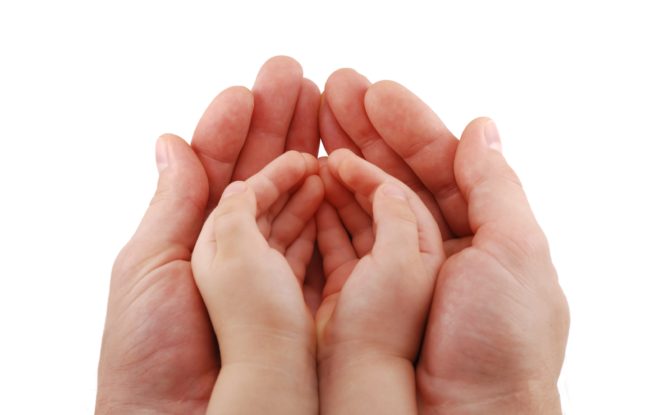 Compassionate Surrogacy – Options For Your Family
Compassionate surrogacy, sometime referred to as altruistic surrogacy, is the process where a woman, the compassionate surrogate, carries a child of the intended parents with the intention of giving that child to the parents once it is born.
A compassionate surrogate does not receive compensation for her services.  It is a special person who can be a compassionate surrogate.  When is compassionate surrogacy the right choice for your family?  The answers depend upon several factors.
Compensated surrogacy is currently illegal in 5 states, including New York, New Jersey, Michigan, Washington and the District of Columbia. While that doesn't necessarily mean you can't use a surrogate in those states, entering a compensated surrogacy contract could incur criminal penalties depending on your state of residence. Compensated surrogacy means that the surrogate mother receives a fee for undergoing the surrogacy process.
If you want to go through compassionate surrogacy in New York, the surrogate cannot accept compensation outside of statutorily allowed medical and legal costs. The surrogate in these cases is often known by, and close with, the intended parents. It may be a family member as well. You will need a lawyer to determine what costs are and are not allowed to be paid by you, and also to draft a Memorandum of Understanding between the intended parents and the surrogate mother to outline the process and provide for all possibilities that may occur during the process from insemination to birth, and beyond.
A surrogacy, or ART (Assisted Reproductive Technology) attorney must have extensive experience in these types of agreements and can help you and your partner or spouse       learn what to expect, average timelines, required paperwork, and even let you know the average costs as well as what is and isn't legal for you to pay for during the pregnancy.
A compassionate surrogacy attorney can help you manage the relationship with the surrogate and provide dispute resolution that may be needed throughout the surrogacy process, in most cases through the surrogate mother's separate attorney.
The most critical aspect of compassionate surrogacy is establishing the parental rights of the non-biological intended parent.       Your attorney can help the non-biological parent petition for second or step parent adoption so that both parents have a legal relationship established to the child as soon as possible. Read this article for more information about the second/step parent adoption process.
It's extremely important to have a lawyer draft any agreement to memorandum of understanding between the intended parents and the surrogate mother. If there is a misstep in the contract, you and your child could potentially go through a lengthy and painful custody battle (not to mention the aforementioned criminal penalties in NY) should the mother change her mind. It would be devastating to lose your child over a technicality in the contract.
There is currently legislation in New York State that would legalize compensated surrogacy. The Child Parent Security Act would not only make compensated surrogacy a legal option for NY parents, it would also allow both intended parents to be immediately legally recognized as parents at the birth of the child, thus negating the need for the lengthy process of second or step parent adoption by the non-biological intended parent. The CPSA would further protect the rights of surrogates, making sure they are not legally responsible in any way for a child they never intended to parent. While the LGBT community, as well as opposite-sex couples who may need a surrogate, are hopeful it will pass, the bill has been stuck in committee for many years.
If you're thinking of expanding your family with the help of a compassionate surrogacy, start the process by speaking with an experienced attorney so you can get a solid idea of what to expect, and even if it's the right decision for your family. As a leading expert in the Family and Estates division of Albert W. Chianese & Associations, Anthony M. Brown is here to help your family with all of its growing legal needs. Call 212-953-6447 or email anthony@timeforfamilies.com to answer any questions you may have concerning compassionate surrogacy or any legal questions concerning same-sex family planning.
gay surrogacy
Contact Time For Families

Who am I? On the deepest level, I am blessed. I have an amazing partner, who I have known since 1989 and been married to since 2004. I am the donor dad of two beautiful daughters who have two moms who are equally amazing. My husband and I have expanded our family through surrogacy and have a seven-year old son. I have had three careers (acting, massage therapy and the law) and I am still discovering myself. I am the Board Chair of Men Having Babies. The one thing I know for sure is that life is about trusting your instincts. Family is an instinct.

Latest posts by Anthony Brown (see all)