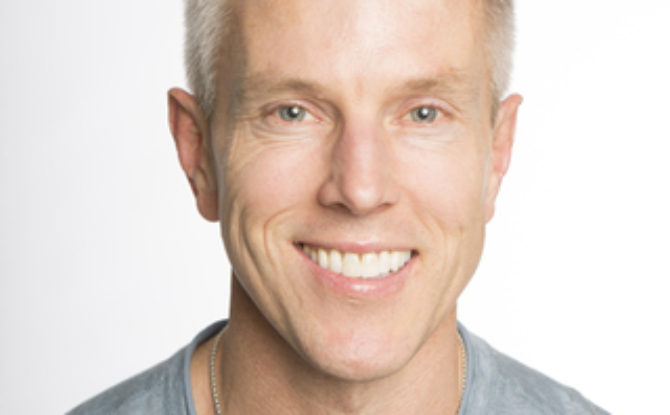 David Strah Shares His Experiences Raising a Trans Son on Latest Episode of Daddy Square
Author David Strah sat down with the Daddy Square guys to talk about fatherhood, his book, and experiences raising a trans son.
Here's a fact: gay parents are much more attentive to their kids' gender expressions than heterosexual parents. Just from the nature of growing up different, sometimes in an unwelcoming environment, we don't want our kids to suffer the emotional pain that we went through.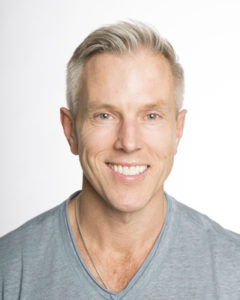 This is a partial explanation for an amazing growing phenomenon, where gay couples step forward and adopt transgender youth who were thrown out of their homes. In this episode of Daddy Squared we brought on David Strah, a family therapist from Los Angeles who specializes in LGBTQ issues. David is also a father of a transgender boy, and shares from his own personal experience.
"It's sort of a myth that trans people or trans kids come out and say 'this is the way I am' at age 2," David explains. "There are normally a few things that happen or that show up, and sometimes it means that they are going to be trans and sometimes it doesn't, and sometimes it means that they're going to be somewhere in the middle. I think it's about educating ourselves, about being sensitive, about creating a household that's trans friendly, talking about things, really getting in front of the issues, talking about the gender spectrum – all the differences, and how it is a spectrum and you don't have to be one way or the other. You can be somewhere in between or you can lean towards being a boy or lean towards being a girl and then another day you can decide to do something different."
David thinks it's really important to listen to our kids and if they're saying something very clearly, to really respond to that and cooperate with them.
"I think that when my younger son, when he was a girl, probably at around 5 or 6, he definitely wanted to wear boys underwear, briefs," David shares. "So we went out to the Gap and bought boys' briefs and we were absolutely fine with that. We didn't really know what it meant but we felt that he was directing that and that's something he wanted to do so we did it, and at that time, to be perfectly honest, we thought, well, he's got two dads and a big brother so he probably wants to wear underwear like he sees on other people in his family.
"There was another time, around Rosh Hashanah, and she needed a new dress. She absolutely refused to wear a dress, she wanted a suit, so we said okay, and went to J. Crew and bought a suit and we said 'but you have to wear a flower on the lapelle – which was kinda silly in retrospect on our part—but that was a compromise, she was very happy and she looked very chic."
Click here to listen to the Daddy Squared Podcast.
GaysWithKids.com by Yanir Dekel, May 29, 2019
Click here to read the entire article.

Who am I? On the deepest level, I am blessed. I have an amazing partner, who I have known since 1989 and been married to since 2004. I am the donor dad of two beautiful daughters who have two moms who are equally amazing. My husband and I have expanded our family through surrogacy and have a seven-year old son. I have had three careers (acting, massage therapy and the law) and I am still discovering myself. I am the Board Chair of Men Having Babies. The one thing I know for sure is that life is about trusting your instincts. Family is an instinct.

Latest posts by Anthony Brown (see all)