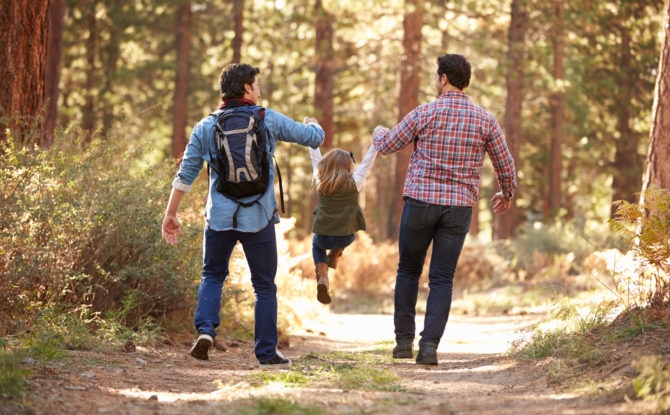 Did Republicans Vote to Make It Legal to Ban Gays and Lesbians from Adopting?
In a party line vote, the Republicans in the majority in the House Appropriations Committee approved an amendment to a funding bill that would allow federally-funded adoption agencies to discriminate against LGBTQ families.
The news came at a moment when LGBTQ activists were still reeling from a 2 July Supreme Court decision siding with republicans and a Colorado baker sued for violating the state's anti-discrimination law by refusing, on religious grounds, to bake a wedding cake for a same-sex couple. In their narrow ruling, the justices upheld the law itself but found that the Colorado Civil Rights Commission did not act with sufficient neutrality with respect to the baker's religious beliefs.
The vote on gay adoption (which also turned on the issue of religious objections to same-sex relationships) did, in fact, take place during consideration of a funding bill for the Departments of Labor, Health and Human Services, and Education by the House Appropriations Committee on 11 July 2018.
Among the amendments proposed to the bill was one offered by Rep. Robert Aderholt (R-Alabama) forbidding the federal government, and state and local governments that receive federal funding for child welfare services programs, to act against individual providers who decline to supply services to anyone — including promoting adoption, recruiting adoptive parents, assisting adoptions, and supporting adoptive families — for religious or moral reasons.
The committee approved Aderholt's amendment by a vote of 29 for and 23 against, with all 22 Democrats and only one Republican (Rep. Scott Taylor of Virginia) opposed. The full bill still has to pass both the House and Senate and be signed by the president before it can become law.
July 14, 2018, Snopes.com
Click here to read the entire article.

Who am I? On the deepest level, I am blessed. I have an amazing partner, who I have known since 1989 and been married to since 2004. I am the donor dad of two beautiful daughters who have two moms who are equally amazing. My husband and I have expanded our family through surrogacy and have a seven-year old son. I have had three careers (acting, massage therapy and the law) and I am still discovering myself. I am the Board Chair of Men Having Babies. The one thing I know for sure is that life is about trusting your instincts. Family is an instinct.

Latest posts by Anthony Brown (see all)