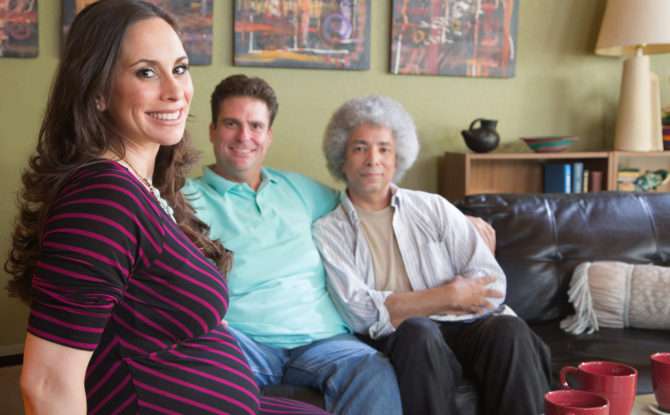 Finding a Surrogate Mother – And Your Future
Finding a surrogate mother is the first step for couples who want to have a biologically related family through surrogacy.
Finding a surrogate mother is also one of the most profound journeys that a couple can embark upon. Before we look at the specifics of who makes a good surrogate mother and what red flags to look for, we need to understand the processes that require finding a surrogate mother.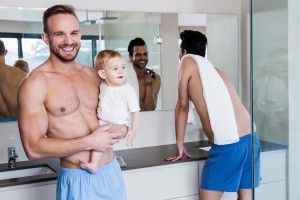 What is surrogacy? – There are essentially two types of surrogacy, traditional and gestational, and two ways to go about it, independent surrogacy and agency surrogacy.  Traditional surrogacy is when the woman who provides the egg is also the surrogate mother.  She has a biological relationship to the child she is bearing for the intended parents (IPs – the people who will be the legal parents of the child born through surrogacy).  Gestational surrogacy involves a separate egg donor who provides the egg through a clinic to the gestational surrogate mother.  The egg is implanted via in vitro fertilization and the surrogate mother does not have a biological relationship with the child she is bearing.
Independent surrogacy requires the intended parents to coordinate all aspects of the surrogacy journey. These aspects include:
Finding a surrogate mother and providing for compensation and expenses
Finding an egg donor
Locating and paying the bills of the clinic that will perform the IVF
Locating and paying for attorneys to:

Draft donor and surrogate agreements
Represent the egg donor, if necessary
Represent the surrogate mother
Establish parentage for the IPS

Providing support to all parties, psychological, emotional and financial
With agency surrogacy, the surrogacy agency, full-service or otherwise, takes on some or all of the tasks listed above. The fees for agency surrogacy are increased due to this extra work; however, some people prefer to have the work handled by professionals with experience in this ever changing area of law.
What to look for in a surrogate mother – Finding a surrogate mother that is right for your family is crucial to a successful and happy pregnancy and birth experience.  Most agencies will only consider candidates for surrogate motherhood who are married and have already had at least one child.  This should be your baseline as well if you are attempting independent surrogacy.  Married surrogates with their own children are preferred because they have a built in support system for the pregnancy and they have had the experience of giving birth.  You do not want your surrogate to have her first birth experience with a child that she will not be raising.
Other questions to ask when finding a surrogate mother are:
Why do you want to be a surrogate mother?
Do you know anyone who is, or has been, a surrogate mother?
How do you feel about being compensated?
Do you have a support system in place, i.e. are you comfortable sharing with your friends and family that you are being a surrogate mother?
How will you explain the child born through surrogacy to your children?
There is no "right" or "wrong" answer to these questions. They are designed to spark conversations that will allow you as the IPs to get a feel for the surrogate mother's motivations and capability to carry someone else's child. It will also give her an insight into who you, as IPs, are and if she wants to work with you. This unique relationship is a two-way street and it is critical to remember that your surrogate mother is not your employee, she is helping you have a family.
Pay attention to red flags – If any of the answers you get to the questions above cause you concern, please pay attention to that.  If you sense that financial gain is the only motivator for your surrogate mother, she probably is not the right person to carry your child.  If she has no support system to help her through the process, she would probably not be the best choice.
Finding a surrogate mother is one of the most important tasks that IPs face on their journey toward family. I strongly suggest taking a look at the Men Having Babies  Framework for Ethical Surrogacy for Intended Parents.  It was created with the input of seasoned surrogate mothers, to give IPs their own list of best practices to ensure that they, and their surrogate mother, are prepared for the journey ahead.  If you have any questions about this, or anything else surrogacy related, please contact me at Anthony@timeforfamilies.com.
Contact Time For Families

Who am I? On the deepest level, I am blessed. I have an amazing partner, who I have known since 1989 and been married to since 2004. I am the donor dad of two beautiful daughters who have two moms who are equally amazing. My husband and I have expanded our family through surrogacy and have a seven-year old son. I have had three careers (acting, massage therapy and the law) and I am still discovering myself. I am the Board Chair of Men Having Babies. The one thing I know for sure is that life is about trusting your instincts. Family is an instinct.

Latest posts by Anthony Brown (see all)