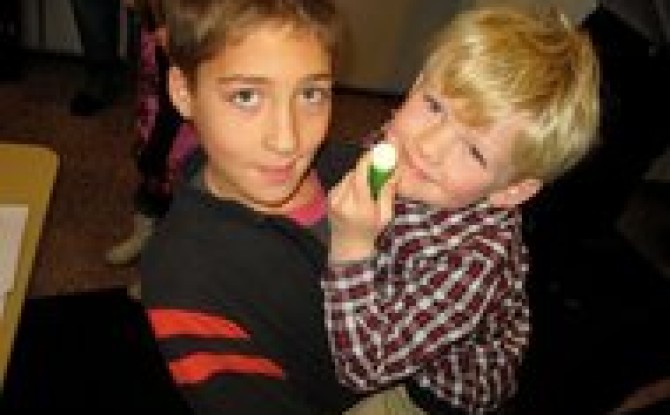 Foster Families Share Their Stories of Love and Loss
Foster families tell their personal stories of what it is really like to have a foster child.
"Foster care changes a person," wrote Stephanie Bennington, a former foster child from Fremont, Neb., after we asked readers to send us their foster care stories. The stories came in response to "Losing a Foster Child," the most recent essay by Meghan Moravcik Walbert, who chronicled the time her family spent with the foster child she nicknamed BlueJay.
Many readers worried that BlueJay's new family wouldn't be able to offer him all the love, attention and resources she could. But from another perspective, his story was a success: He is being reunited with his biological siblings and members of his extended family.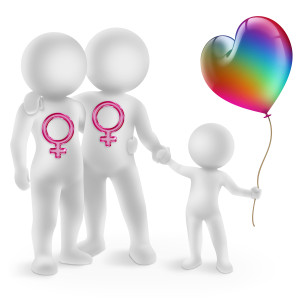 With over 400,000 children in the foster families system nationally, there's been a movement toward such placements, known as "kinship care" — placing children whose parents cannot care for them in the homes of grandparents or other extended family members. Kinship care is believed to preserve family ties and support a continued relationship with parents, siblings and other relatives, providing children with family roots. It is also a way for strapped foster care systems to save money — according to a 2007 report, more than $6.5 billion annually.
One reader, Claudia Tracy, whose grandchildren had been in a loving foster home, wrote to say that she and her husband had decided to bring the children, whom they scarcely knew, to live with them.
"I am that relative from a town hours away that you fear," Ms. Tracy wrote. Her absence stemmed not from lack of interest, she said, but from factors in the parents' lives that may have been what led to the children's being placed into foster care in the first place.
"It took us several months to find out where they were, and as soon as we did we headed out to find them," she wrote. She worried about moving the children again, but knew that the foster families system might move or separate them. She wrote:
As family, we know we will support them as long as we are alive. We are a permanent home for them. We know that we are the connection to their parents. Our grandchildren know their parents; they love their parents. We will always honor this love even if our son and his ex lose their parental rights. While with us they will always be in contact with the rest of their extended family, their half siblings and cousins, aunts, uncles and other grandparents. And they will stay together. Never will we be in a position where we can't take three children, they will never have to schedule visitation with a sibling. And yes all this is new to them, but my grandchildren, like BlueJay, did not know their foster family when they moved in. They had spent exactly zero days with them, and they were able to form a strong and loving attachment. This gives me hope, and I am grateful to their foster family for helping them build this skill.
Laura Scarborough, Manteca, Calif.
I am forever grateful to my foster parents. I was 3 years old when I came to live with Uncle Matt and Aunt Betty, as I called them. With them I came to know love without any conditions whatsoever. I was 6 and ready to start first grade when my mother came back into the picture and the judge reunited us. I wish I could conclude that we all lived happy ever after when the judge reunited us with Mom. Sadly, the chaos of mental illness, alcoholism, physical and emotional abuse that was my reality that led to our placement into foster care never went away.
Years ago I managed to reconnect with my foster mom. She told me that after my brother and I left they stopped fostering. Their hearts were broken after we left, she told me. I never realized the loss they must have felt until then.
Stephanie Bennington, Fremont, Neb.
When I was 3 years old, my parents were incarcerated for running a prostitution service out of our home. Almost all the homes we had were full of hatred, except one. Her name was Jan and she desperately wanted me to call her mom. I never did, and I'm sure that hurt her. The rest of the time was a blur of abuse and neglect until my mother got out of jail and got clean, and we went back to her. Ten years later, when I was 17, she relapsed and put herself into heart failure. She died six months later. She hurt me, again.
Life is really hard sometimes. Reading this essay by Meghan Moravcik Walbert, I cried. I cried for her, but most importantly I cried for BlueJay, because life will always be harder for him. Foster care changes a person. I'm 28 now and going into my third year of medical school. I'll be a physician soon. I have a 3-year-old son. Sometimes I look into his eyes and I see me, the day I went into foster care. I've almost quit medical school multiple times in fear of putting him in day care. I can't explain in words how much this hurts.
New York Times, April 12, 2016 by Kj Dell'Antonia       
Click here to read the entire article.

Who am I? On the deepest level, I am blessed. I have an amazing partner, who I have known since 1989 and been married to since 2004. I am the donor dad of two beautiful daughters who have two moms who are equally amazing. My husband and I have expanded our family through surrogacy and have a seven-year old son. I have had three careers (acting, massage therapy and the law) and I am still discovering myself. I am the Board Chair of Men Having Babies. The one thing I know for sure is that life is about trusting your instincts. Family is an instinct.

Latest posts by Anthony Brown (see all)