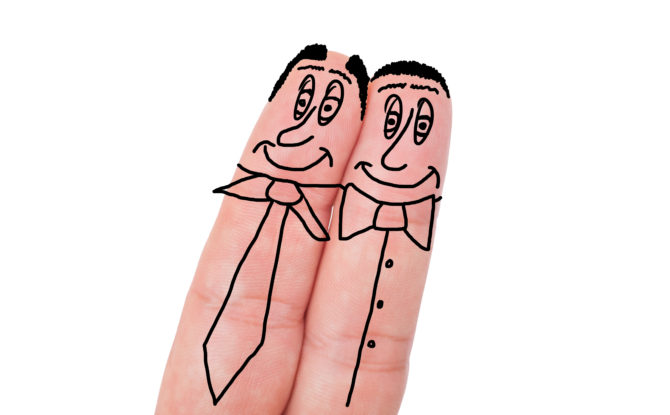 Gay Couples Are As Happy, If Not Happier, Than Straight Couples, Study Finds
According to a new study released last week, gay and lesbian couples are as happy as, if not happier than, straight couples.
Researchers questioned 25,000 people in the United Kingdom and over 9,000 in Australia. The data was collected before either country had marriage equality.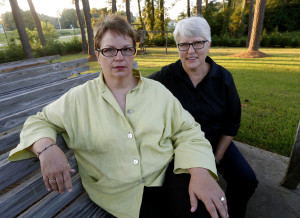 "Our results indicate that the relationship quality of gay and lesbian couples is as high as, if not higher than, that of heterosexual couples," the researchers wrote. "This can be taken as evidence that gay and lesbian couples are well placed to raise children in warm and loving environments."
The study, titled Sexual Identity and Relationship Quality in Australia and the United Kingdom, was conducted by Francisco Perales and Janeen Baxter from the University of Queensland.
"Policy initiatives that raise awareness about the equally high quality of the intimate relationships of gay and lesbian individuals are needed to combat deep-rooted and erroneous social perceptions of such relationships as conflictual, unhappy and dysfunctional," they wrote.
OnTopMag.com, December 18, 2017
Click here to read the entire article.

Who am I? On the deepest level, I am blessed. I have an amazing partner, who I have known since 1989 and been married to since 2004. I am the donor dad of two beautiful daughters who have two moms who are equally amazing. My husband and I have expanded our family through surrogacy and have a seven-year old son. I have had three careers (acting, massage therapy and the law) and I am still discovering myself. I am the Board Chair of Men Having Babies. The one thing I know for sure is that life is about trusting your instincts. Family is an instinct.

Latest posts by Anthony Brown (see all)