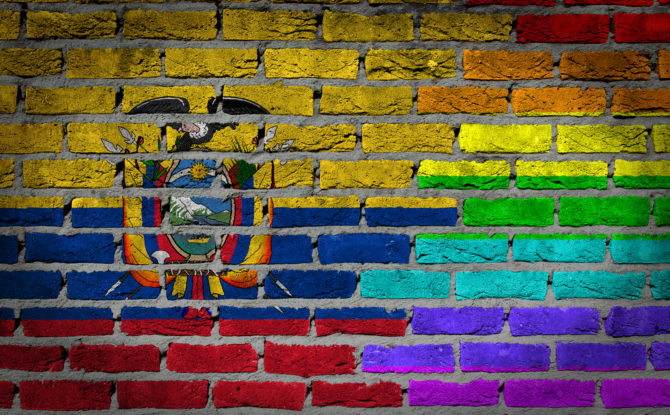 Gay family recognised by state in Ecuador in historic decision
A seven-year-old girl will be registered with both surnames of her two mothers in Ecuador, in a move hailed by campaigners as step forward for the recognition of LGBT families in the country.
The Constitutional Court in Ecuador ordered the Civil Registry office to register Satya Amani Bicknell Rothon, the daughter of couple Helen Bicknell and Nicola Rothon.
The case had been ongoing since September 2012.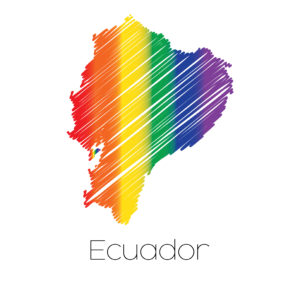 At a press conference after the decision, Bicknell said: "We knew we were going to win but we did not know when.
"This is the result of a collective effort," she added.
One of the lawyer's involved in the case, Jose Luis Guerra, said failing to register the child's name was in violation of her rights, TeleSUR English reported.
Guerra added the move was significant in recognising the diversity of families in Ecuador.
Ecuador's Constitutional Tribunal repealed the law that criminalised same-sex sexual relations between consenting adults in 1997.
In 2015, Ecuador passed an amendment to its Civil Code which legalised same-sex civil unions.
Yolanda Herrera, an Ecuadorian lawyer with a focus on LGBT rights, told TeleSUR English that there are still issues around adoption and surrogacy despite the recognition of civil unions.
by Lydia Smith, PinkNew.co.uk, May 31, 2018
Click here to read the entire article.

Who am I? On the deepest level, I am blessed. I have an amazing partner, who I have known since 1989 and been married to since 2004. I am the donor dad of two beautiful daughters who have two moms who are equally amazing. My husband and I have expanded our family through surrogacy and have a seven-year old son. I have had three careers (acting, massage therapy and the law) and I am still discovering myself. I am the Board Chair of Men Having Babies. The one thing I know for sure is that life is about trusting your instincts. Family is an instinct.

Latest posts by Anthony Brown (see all)