Gay Premarital Agreements
Gay Premarital Agreements, or Prenups for gay couples, are now a viable and important option for long and short term couples who plan to marry.
Prior to the Obergefell Supreme Court marriage decision from June of 2015, gay couples could enter into "Domestic Partnership Agreements" which would approximate the benefits of gay Premarital Agreements, but lacked the certainty of enforcement in many courts around the country.
Before we discuss what a Premarital Agreement can do for a gay couple, there are limitations to these agreements which must be understood to grasp their scope and importance. First, a Premarital Agreement cannot do the following:
Premarital Agreements cannot be "unconscionable" at the time of drafting or at the time they are enforced.
Provisions in a premarital Agreement concerning child custody, visitation or support are not binding on a court.
Your Premarital Agreement cannot create an incentive to divorce.
Your Premarital Agreement cannot create an incentive toward conduct that it illegal or unfair.
While it may seem obvious, Premarital Agreements cannot anticipate, nor should they, the needs of a child in a married relationship. The best interests of a child are always the primary concern of a court and those needs may change from the time an agreement is executed to when it is subject to enforcement.  Child custody, visitation and support issues must be addressed at the time of the dissolution of the marriage.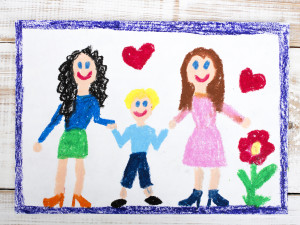 What can a Gay Premarital Agreement do? They can memorialize each spouse's respective contributions toward the acquisition of major assets (both prior to and after the marriage), such as real property, investments and so forth, and provide a mechanism for division of assets and liabilities in the event of dissolution of the marriage.  This is of particular importance as many gay couples have been together longer than they have been allowed to marry.  Therefore, property may have been acquired by the couple in disproportionate percentages without adequate documentation of contribution.
Premarital Agreements define financial obligations to one another, both during the marriage and after dissolution. While many states, New York included, have a statutory formula which must be incorporated into a Premarital Agreement to protect both parties, the parties may deviate from that formula as long as they are not taking advantage of one another or the law.
Premarital Agreements for gay couples can define what separate property and joint property is for the purposes of distribution upon divorce or separation. For instance, in many states, marital property is defined as anything acquired by either spouse after the marriage.  The agreement will allow the parties to characterize property as they choose, not as the court chooses, and protect that property from unfair distribution.
Premarital Agreements for gay couples, as for non-gay couples, have a few prerequisites. In New York, for instance, a Premarital Agreement must be fair at the time of drafting and at the time of dissolution.  Each party must have independent legal counsel and each party must fully disclose all financial information to the other prior to the execution of the agreement in order for a court to enforce that agreement.
Understanding the limitations and benefits of a Premarital Agreement can be reassuring to a couple looking to marry, but it can also be overwhelming when trying to decide what is best for you. For a reputable and trustworthy attorney in New York who specializes in helping same sex couples have families, call Anthony M. Brown, head of Nontraditional Family and Estates division of Albert W. Chianese & Associations, at 212-953-6447 or email questions to Anthony@timeforfamilies.com.
Contact Time For Families

Who am I? On the deepest level, I am blessed. I have an amazing partner, who I have known since 1989 and been married to since 2004. I am the donor dad of two beautiful daughters who have two moms who are equally amazing. My husband and I have expanded our family through surrogacy and have a seven-year old son. I have had three careers (acting, massage therapy and the law) and I am still discovering myself. I am the Board Chair of Men Having Babies. The one thing I know for sure is that life is about trusting your instincts. Family is an instinct.

Latest posts by Anthony Brown (see all)