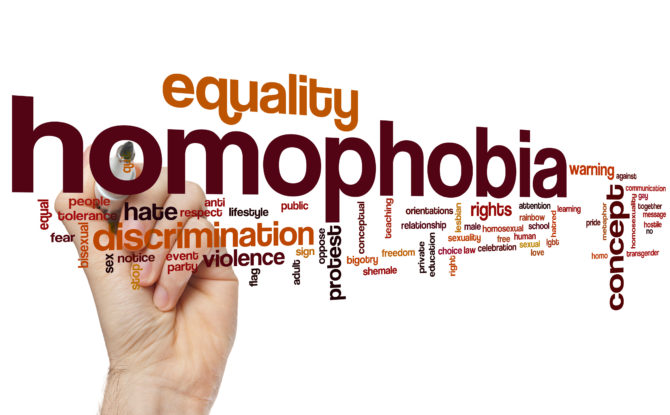 GOP lawmaker caught on tape: Orphanages better than gay adoption
In an exchange with high school students that was caught on tape, a Republican congressman from New Jersey was tongue-tied over the prospect of same-sex couples adopting children and suggested kids would be better off in orphanages than with LGBT families.
Rep. Chris Smith (R-N.J.) made the remarks May 29 when addressing student constituents in the auditorium of Colts Neck High School. They asked the congressman about his opposition to adoption by same-sex couples, according to a source familiar with the recording. A source familiar with the tape, who delivered the recording on Monday exclusively to the Washington Blade, said it was obtained in recent days.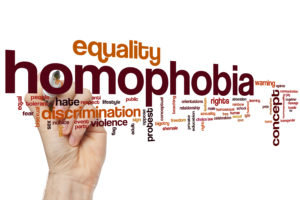 The recording begins with Hannah Valdes, a senior at Colts Neck High School, telling Smith she has a gay sister who has said in the future she wants to adopt a child with her partner. The student asks the New Jersey Republican whether "based on household studies" her sister would be "less of a legitimate parent" than someone in a different-sex relationship and why she shouldn't adopt a child.
In an apparent reference to the U.S. Supreme Court's 2015 ruling for marriage equality, Smith says "the issue, legally, is moot at this point especially with the Supreme Court decision" and tells the student her sister is "free to adopt."
Although the Supreme Court settled the issue of marriage, attempts are still underway to deprive LGBT families of the right to adopt. An increasing number of states have passed laws allowing religious-affiliated, taxpayer-funded agencies to refuse placement to LGBT homes for religious reasons. In the U.S. House, Republicans incorporated as a component of appropriations an amendment from Rep. Robert Aderholt (R-Ala.) that would penalize states and localities for having policies prohibiting anti-LGBT discrimination in adoption.
But that wasn't enough for Valdes, who pressed Smith on why he thinks her sister shouldn't be able to adopt. Smith, apparently having difficulty finding words for his response, said he believes "there are many others who would like to adopt who can acquire a child" and "the waiting periods are extremely long."
Washington Blade, by Chris Johnson, September 12, 2018
Click here to read the entire article.

Who am I? On the deepest level, I am blessed. I have an amazing partner, who I have known since 1989 and been married to since 2004. I am the donor dad of two beautiful daughters who have two moms who are equally amazing. My husband and I have expanded our family through surrogacy and have a seven-year old son. I have had three careers (acting, massage therapy and the law) and I am still discovering myself. I am the Board Chair of Men Having Babies. The one thing I know for sure is that life is about trusting your instincts. Family is an instinct.

Latest posts by Anthony Brown (see all)