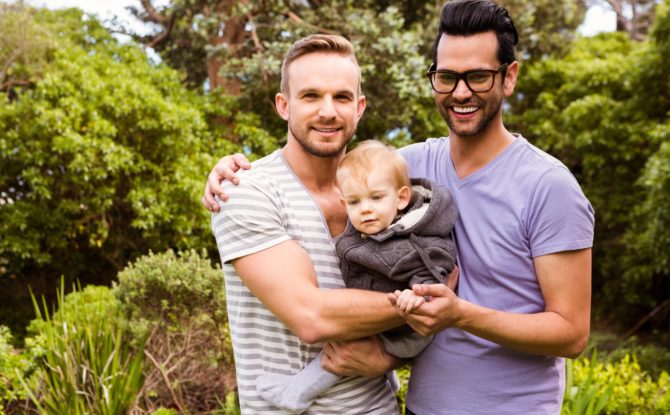 GPAP (Gay Parenting Assistance Program) Making Gay Parenthood a Wider Reality
For many prospective gay fathers, the path to parenthood through gestational surrogacy can often feel hopeless, financially infeasible and incredibly daunting. GPAP has changed that.
At Men Having Babies, we are committed to helping navigate this winding road, offer financial assistance, and achieve what sometimes feels impossible. Our "Gay Parenting Assistance Program" (GPAP) annually facilitates more than a million dollars worth of grants and free services. Since 2014 we helped more than 500 couples and singles who otherwise would not be fathers today!
Each year more than 1200 prospective fathers attend our educational conference, receive peer guidance, expert advice, and access to reputable providers. We are also very proud of our groundbreaking advocacy for ethical surrogacy practices and higher acceptance of our families, and multiple partnerships with research institutions.
Click here to learn more about MHB's GPAP program.

Who am I? On the deepest level, I am blessed. I have an amazing partner, who I have known since 1989 and been married to since 2004. I am the donor dad of two beautiful daughters who have two moms who are equally amazing. My husband and I have expanded our family through surrogacy and have a seven-year old son. I have had three careers (acting, massage therapy and the law) and I am still discovering myself. I am the Board Chair of Men Having Babies. The one thing I know for sure is that life is about trusting your instincts. Family is an instinct.

Latest posts by Anthony Brown (see all)