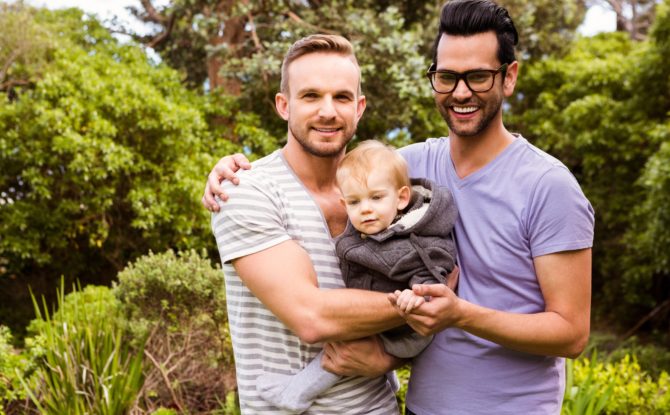 How gay dads manage without paid paternity leave
When his first daughter was born in 2009, Brent Wright, like many parents, did not have paid paternity leave.
Unlike many parents, he and his spouse faced some unique challenges. Because both are men, neither parent had access to a paid maternity leave policy. Because they adopted, their time away from the office began with travel to a nearby city to meet the birth mother.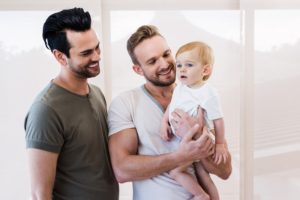 To make time for bonding at home with their new daughter, they cobbled together vacation and sick days while Wright, 51, negotiated a leave of absence to stay home with newborn Olivia. Scrambling to finagle time with their daughter complicated their entry into parenthood.
"That was very stressful," Wright said.
Wright is not alone. The federal Family and Medical Leave Act guarantees eligible workers up to 12 weeks of job-protected, unpaid leave. But when it comes to paid paternity leave, just 14 percent of civilian workers had access to paid family leave in 2016, according to Pew Research Center.
In contrast, nearly every member of the European Union provides at least 14 weeks of paid maternity leave, according to the Institute for Women's Policy Research, and 84 countries offer some paid leave to fathers.
Limited leave policies disproportionately impact gay dads and adoptive parents, argues Paid Leave for the United States, an organization pushing for expanded paid leave. A June report examined policies at 44 of the country's largest employers and found the majority gave little or no paid parental leave to dads and adoptive parents. This makes the first weeks of parenthood for gay dads difficult — scrambling to find time to settle in a new son or daughter, securing and paying for child care.
By Allison Bowen, Contact reporter, September 26, 2017
Click here to read the entire article.

Who am I? On the deepest level, I am blessed. I have an amazing partner, who I have known since 1989 and been married to since 2004. I am the donor dad of two beautiful daughters who have two moms who are equally amazing. My husband and I have expanded our family through surrogacy and have a seven-year old son. I have had three careers (acting, massage therapy and the law) and I am still discovering myself. I am the Board Chair of Men Having Babies. The one thing I know for sure is that life is about trusting your instincts. Family is an instinct.

Latest posts by Anthony Brown (see all)