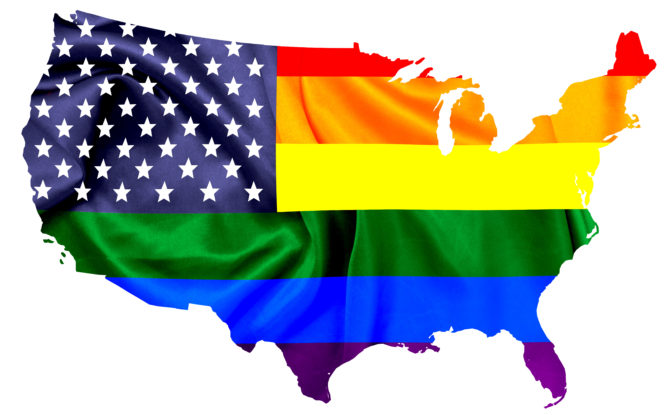 How 'Real America' Became Queer America
The Trump administration may be busy waging culture wars. But in the heartland, it's never been a better time to be L.G.B.T.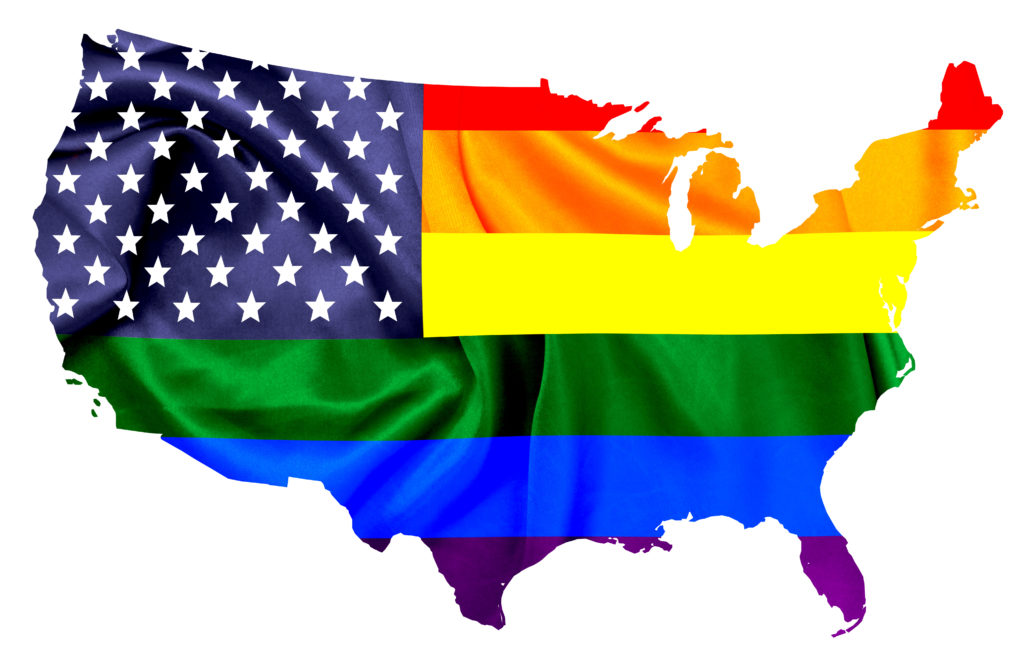 This may seem like a strange time to feel optimistic about the future of L.G.B.T. rights in America. But as a queer transgender woman who has spent most of her adult life in red states, hopeful is exactly how I feel.
In July 2017 — the same month that President Trump announced on Twitter that he would ban transgender troops — I left on a six-week-long road trip across the red states. I wanted to understand what motivated L.G.B.T. people to stay in the heartland at a time when some progressives were still pondering escaping to Canada.
What I learned on the way from Utah to Georgia only reaffirmed what I have come to believe over the past decade: Attitudes toward L.G.B.T. people are changing rapidly in conservative states, and no one inside the Beltway can stop it. This country's bright queer future is already here, hiding where too few of us care to travel.
From a bird's-eye perspective, it may not seem that life has changed for L.G.B.T. Americans in so-called flyover country. State laws prohibiting discrimination against them remain elusive in red states — although Utah notably passed one in 2015. But in their absence, midsize cities have become pockets of L.G.B.T. acceptance.
In the West, cities including Boise, Idaho; Salt Lake City; Bozeman, Mont.; and Laramie, Wyo., have passed L.G.B.T.-inclusive nondiscrimination ordinances in the past decade. Below the Mason-Dixon line, the list of cities with such laws includes Atlanta and New Orleans; Birmingham, Ala.; and Jackson, Miss. L.G.B.T. Texans have had to fend off all manner of horrific state-level bills, but if they live in Austin, Dallas, Plano or Fort Worth, they have solid local laws on their side. And Midwestern hubs like St. Louis and Omaha likewise offer L.G.B.T. protections.
The Human Rights Campaign, a national L.G.B.T. advocacy organization, is downright cheerful about this trend at a time when queer optimism feels in short supply. In the its 2018 Municipal Equality Index, the group's president, Chad Griffin, wrote
that "while cynical politicians in Washington, D.C., attempt to roll back our hard-fought progress, many local leaders are championing equality in big cities and small towns from coast to coast."
And this progress includes transgender people. According to the group's data, over 180 cities and counties in states whose electoral votes went to Mr. Trump in 2016 now protect employees not just on the basis of sexual orientation but gender identity as well.
On my road trip through what is ostensibly Trump country, I met many L.G.B.T. people who saw no need to flee their conservative home states for the coastal safe havens of generations past, thanks to local progress.
In Utah, I made arts and crafts with transgender and gender-nonconforming teenagers, most of whom belong to Mormon families. Over coffee in the Rio Grande Valley, a nonbinary friend told me that the region's L.G.B.T. people remain as hardy as the prickly pear cactuses of South Texas. And in an Indiana town where everyone knows everyone, a transgender woman in her 50s told me how much things have changed in her area since she first came out over the course of the 2000s.
by Samantha Allen, New York Times, March 14, 2019
Click here to read the entire article.

Who am I? On the deepest level, I am blessed. I have an amazing partner, who I have known since 1989 and been married to since 2004. I am the donor dad of two beautiful daughters who have two moms who are equally amazing. My husband and I have expanded our family through surrogacy and have a seven-year old son. I have had three careers (acting, massage therapy and the law) and I am still discovering myself. I am the Board Chair of Men Having Babies. The one thing I know for sure is that life is about trusting your instincts. Family is an instinct.

Latest posts by Anthony Brown (see all)