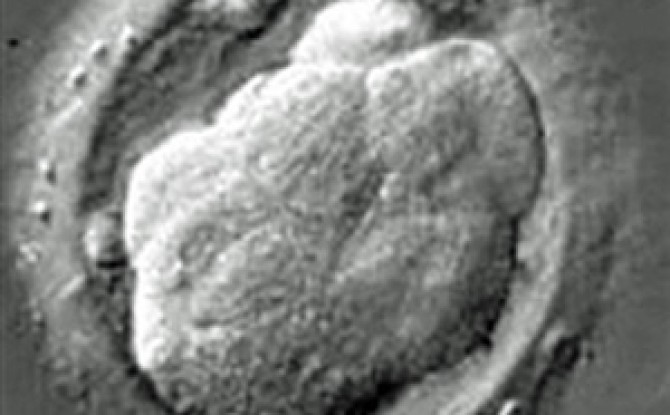 California Judge Orders Frozen Embryos Destroyed
Frozen Embryos to be Destroyed Judge Says
In the first decision in California to address a dispute over the fate of frozen embryos after a couple's divorce, a state judge in San Francisco on Wednesday ordered the destruction of five embryos after a man challenged his ex-wife's right to use them.
The woman, Mimi C. Lee, a 46-year-old cancer survivor, argued that she would not have another chance to bear biological children. But in 2010, when she and her husband at the time, Stephen Findley, took part in in vitro fertilization, they signed an agreement that the embryos would be destroyed if they ever divorced.
Judge Anne-Christine Massullo of San Francisco Superior Court upheld the agreement.
"Decisions about family and children often are difficult, and can be wrenching when they become disputes," Judge Massullo wrote. "The policy best suited to ensuring that these disputes are resolved in a cleareyed manner — unswayed by the turmoil, emotion and accusations that attend to contested proceedings in family court — is to give effect to the intentions of the parties at the time of the decision at issue."
Her ruling is consistent with the pattern across the country. Judges in at least 11 other states, starting with Tennessee in 1992 and including New York and New Jersey, have ruled in post-divorce embryo custody cases. And at least eight of them found in favor of the party who did not want the embryos gestated.
One party's right not to procreate has usually been considered to trump the other's right to procreate, said a bioethics professor at the University of California, Davis, School of Law, Lisa Ikemoto — even in cases in which the couples did not sign an agreement as this couple did.
In three states, though, courts have ruled in favor of women who argued that their frozen embryos provided their only chance to have biological children — intermediate appellate courts in Pennsylvania and Illinois and a trial court in Maryland.
Click here to read the entire article.
New York Times, by Andy Newman, November 18, 2015

Who am I? On the deepest level, I am blessed. I have an amazing partner, who I have known since 1989 and been married to since 2004. I am the donor dad of two beautiful daughters who have two moms who are equally amazing. My husband and I have expanded our family through surrogacy and have a seven-year old son. I have had three careers (acting, massage therapy and the law) and I am still discovering myself. I am the Board Chair of Men Having Babies. The one thing I know for sure is that life is about trusting your instincts. Family is an instinct.

Latest posts by Anthony Brown (see all)