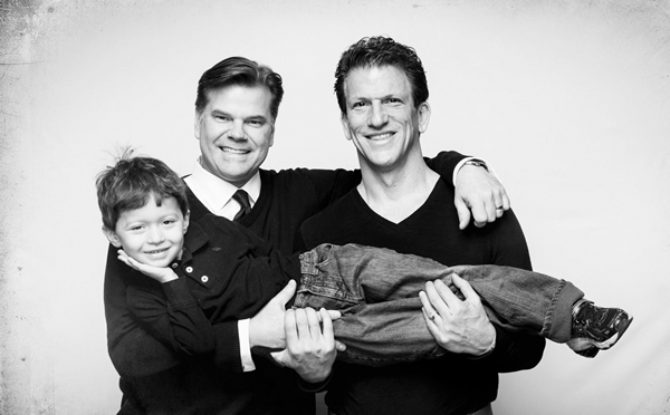 Justice for All Means LGBT Families Too, Says Attorney Anthony Brown
Ask Anthony Brown, and he will tell you that in many ways, he's had a maverick life. As an actor, as a lawyer, as a husband and a father.
Today, Anthony Brown's work as an attorney helps LGBT clients navigate the tricky nuances of estate planning, wills and other legalities that keep worried families up at night. But the path to his current career was anything but straight.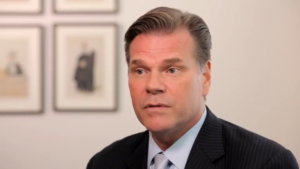 Being gay is the least of it. When he arrived in New York in 1984, it was to attend Julliard to study acting. Just as he was about to graduate, Brown met the man who would one day become his husband, Gary Spino.
And, while he met with enough success to work as an actor, he had both bills to pay and time on his hands between jobs. On the road with a touring production of Romeo and Juliet, Brown discovered a massage table stashed behind a Coke machine and decided to make it — and massage — his next passion.
Serendipity struck once again when one of his massage clients turned out to be Tom Stoddard, one of the founders and guiding lights behind Lambda Legal, an organization doing much of the heavy legal lifting during the peak years of the AIDS crisis. "I was lucky enough to work with him during the last seven years of his life," Brown says now. "He wrote New York's anti-discrimination law protecting gays and lesbians, and he was a huge influence on me."
Metrosource.com, By Kevin Phinney – January 12, 2018
Click here to read the entire article.
Contact Time For Families

Who am I? On the deepest level, I am blessed. I have an amazing partner, who I have known since 1989 and been married to since 2004. I am the donor dad of two beautiful daughters who have two moms who are equally amazing. My husband and I have expanded our family through surrogacy and have a seven-year old son. I have had three careers (acting, massage therapy and the law) and I am still discovering myself. I am the Board Chair of Men Having Babies. The one thing I know for sure is that life is about trusting your instincts. Family is an instinct.

Latest posts by Anthony Brown (see all)