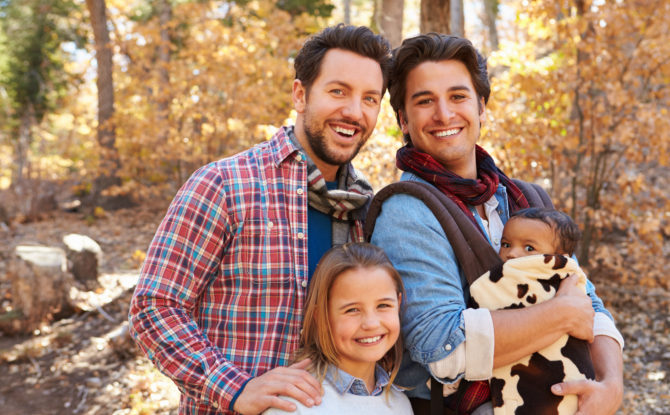 Legal Basics for LGBTQ Parents
It's never been easier for LGBTQ people to become parents.
We can now adopt and serve as foster parents in every state in the country. Thanks to advancements in assisted reproductive technology, otherwise known as ART, and innovative co-parenting and known-donor arrangements, we're also having biological children in greater numbers.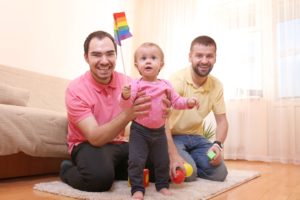 Despite this progress, a complex network of state laws, regulations and restrictions affect many of our most common paths to parenthood, meaning would-be LGBTQ. parents can face a far more complicated legal landscape than our straight counterparts.
Legal concerns for LGBTQ people are generally impacted by three factors: the state you live in, your preferred path to parenthood and your relationship status. To gain a better understanding of each, I interviewed four experts at some of the country's top LGBTQ legal and policy organizations.
THE GIST
Know the laws in your state; your legal outlook can vary widely depending on where you live.
Your preferred path to parenthood (donor arrangements, adoption or fostering) will present you with a specific set of legal considerations.
Other legal concerns arise depending on your relationship status: whether you're single, in an unmarried relationship or married.
If you are not biologically related to your child, legal experts recommend taking steps to protect your legal status as a parent, even if you're married to your child's biological parent.
Parenthood for LGBTQ people doesn't always come cheap — but there are some ways to offset the costs.
If you encounter obstacles, don't give up. An experienced family lawyer is often familiar with legal workarounds, even in states with unfavorable laws for the LGBTQ community.
NYTParenting.com by David Dodge, May 7, 2019
Click here to read the entire interactive article.

Who am I? On the deepest level, I am blessed. I have an amazing partner, who I have known since 1989 and been married to since 2004. I am the donor dad of two beautiful daughters who have two moms who are equally amazing. My husband and I have expanded our family through surrogacy and have a seven-year old son. I have had three careers (acting, massage therapy and the law) and I am still discovering myself. I am the Board Chair of Men Having Babies. The one thing I know for sure is that life is about trusting your instincts. Family is an instinct.

Latest posts by Anthony Brown (see all)