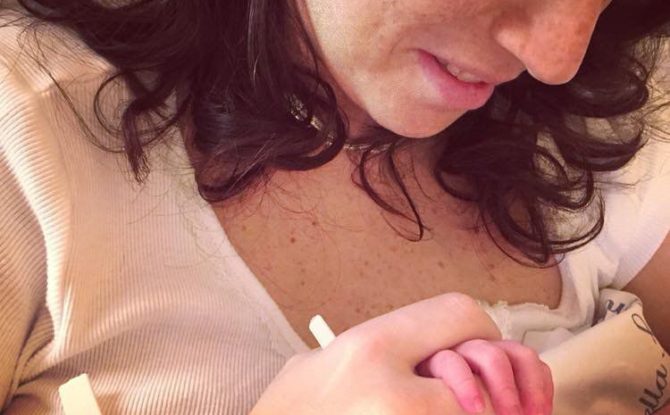 Lesbian mum in Italy told baby won't be legally registered because she is gay
A woman claims she has been told her newborn baby will not be legally registered because she is gay.
Chiara Foglietta, a councillor in the Italian city of Turin, says authorities won't recognise her baby, because he was conceived through artificial insemination.
Due to Italian laws, fertility treatments are only available to heterosexual couples.
When she and her partner, Micaela Ghisleni, tried to register their son Niccolo Pietro after his birth on Friday last week, she was told to say she had had sex with a man.
In a Facebook post, Ms Foglietta said she was told by authorities: 'You must declare you had union (sexual relations) with a man to register your son.
'There is no form to say you had artificial insemination.'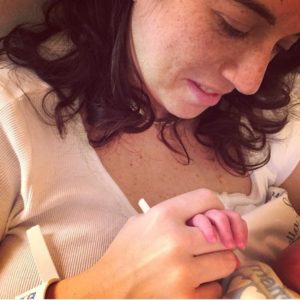 She said the legal black hole is due to a 2002 ministerial decree that does not foresee that a woman, rather than a heterosexual couple, would seek artificial insemination.
Ms Foglietta used artificial insemination in Denmark to get pregnant, with sperm donated by an anonymous man.
She was told she could lie about the child's origins but she refused, writing on Facebook: 'Every child has a right to know his own story.'
She argued that her son came into this world because she and Micaela had wanted a child, and that 'he is our son'.
Further in her post, Ms Foglietta urged people to do more to tackle the issue.
'You have an important role and you can do so much more. We can do more together,' she said.
'Not for me, but for Niccolo, for all rainbow children, for families who do not have the same strength to face these battles, for the children of single women and those with partners who have chosen medically assisted procreation with external donor and want to tell the truth.'
Metro.co.uk buy Zoe Drewett, April 22, 2018
Click here to read the entire article.

Who am I? On the deepest level, I am blessed. I have an amazing partner, who I have known since 1989 and been married to since 2004. I am the donor dad of two beautiful daughters who have two moms who are equally amazing. My husband and I have expanded our family through surrogacy and have a seven-year old son. I have had three careers (acting, massage therapy and the law) and I am still discovering myself. I am the Board Chair of Men Having Babies. The one thing I know for sure is that life is about trusting your instincts. Family is an instinct.

Latest posts by Anthony Brown (see all)