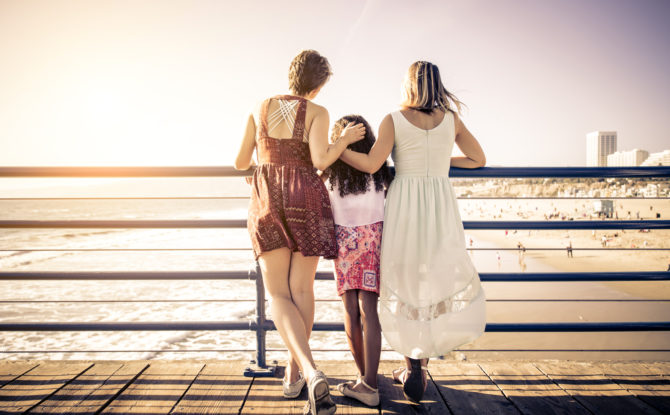 LGBT Victory: Supreme Court Allows AZ Same-Sex Parents Decision to Stand
In Victory for LGBT Community, U.S. Supreme Court Allows Decision Ruling Married Same-Sex Parents and Married Different-Sex Parents Must be Treated Equally
WASHINGTON, DC—The Supreme Court of the United States announced today that it will not review the decision in McLaughlin v. McLaughlin, an Arizona Supreme Court case that found a woman to be the legal parent of the child she and her same-sex spouse conceived through assisted reproduction during their marriage. The National Center for Lesbian Rights (NCLR), Arizona attorney Claudia Work, and Ropes & Gray LLP represented the mother who sought to be recognized as a parent in this case.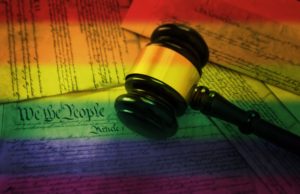 As the Arizona Supreme Court recognized, the U.S. Supreme Court rulings in Obergefell v. Hodges and Pavan v. Smith require states to treat married same-sex parents and married different-sex parents equally under the law. The Arizona Supreme Court explained: "It would be inconsistent with Obergefell to conclude that same-sex couples can legally marry but states can then deny them the same benefits of marriage afforded opposite-sex couples."
"The U.S. Supreme Court has twice explained in Obergefell v. Hodges and Pavan v. Smith that the U.S. Constitution requires states to provide the exact same rights to same-sex spouses and different-sex spouses," said NCLR Family Law Director Catherine Sakimura. "States across the country should take careful note of this decision. Discrimination against married same-sex couples will not be tolerated."
NCLR – February 26, 2017
Click here to read the entire article.

Who am I? On the deepest level, I am blessed. I have an amazing partner, who I have known since 1989 and been married to since 2004. I am the donor dad of two beautiful daughters who have two moms who are equally amazing. My husband and I have expanded our family through surrogacy and have a seven-year old son. I have had three careers (acting, massage therapy and the law) and I am still discovering myself. I am the Board Chair of Men Having Babies. The one thing I know for sure is that life is about trusting your instincts. Family is an instinct.

Latest posts by Anthony Brown (see all)