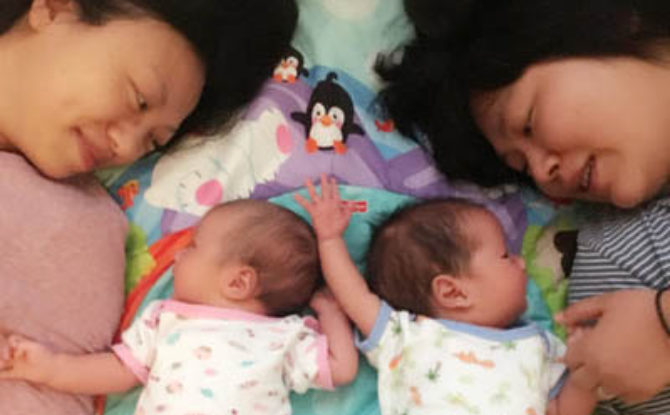 Meet One of China's 1st LGBT Couples to Use Assisted Reproduction
Rui Cai and Cleo Wu recently became mothers to twins, placing them among the LGBT parent minority in China. They are also one of the first couples in China to use assisted reproduction to have children.
Their story is amazing since same-sex marriage is still outlawed in China and only heterosexual couples can use assisted reproduction to have children.
Cai and Wu found a sperm donor in a US sperm bank. Cai was inseminated with two of Wu's eggs and the sperm donor's sperm in a clinic in Portland, Oregon. After returning to China, the couple had their twins in a private hospital in Beijing.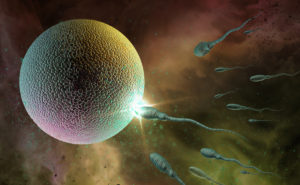 For many LGBT persons in China, it can be difficult to come out to their parents, much less have a family. Cai and Wu were lucky enough to have their parents accept their sexuality.
Cai told NPR, "They think it's OK for us to choose this homosexual lifestyle. But we've got to have offspring. It's a compromise or a precondition we must meet for them to accept our lifestyle."
Though their's is a happy story of family acceptance, Cai and Wu will face some hurdles in the near future such as obtaining proper documentation for their children, like government ID cards, and registering their twins with a school.
"To have a child is really a personal right, is a human right," Xu says. "But then you have to have permission from the state. It might be difficult for non-Chinese people to imagine or understand this situation, but this is the reality we face."
May 25, 2016, TheNextFamily.com
Click here to read the entire story.

Who am I? On the deepest level, I am blessed. I have an amazing partner, who I have known since 1989 and been married to since 2004. I am the donor dad of two beautiful daughters who have two moms who are equally amazing. My husband and I have expanded our family through surrogacy and have a seven-year old son. I have had three careers (acting, massage therapy and the law) and I am still discovering myself. I am the Board Chair of Men Having Babies. The one thing I know for sure is that life is about trusting your instincts. Family is an instinct.

Latest posts by Anthony Brown (see all)