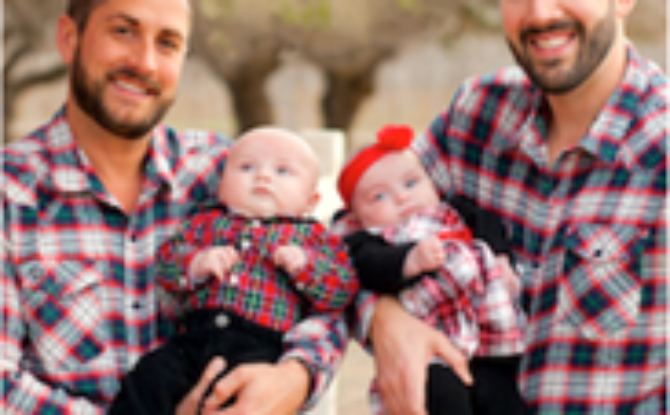 Men Having Babies' Gay Parenting Assistance Program Expanded to Help Prospective Surrogacy Dads with Discount on Fertility Medications
Men Having Babies (MHB) Gay Parenting Assistance Program (GPAP) announced today that EMD Serono, the biopharmaceutical business of Merck KGaA, Darmstadt, Germany, in the U.S. and Canada, will provide eligible prospective gay parents with up to a 75% discount on select fertility medications for use by their surrogates when redeemed at an EMD Serono participating pharmacy.
GPAP annually provides dozens of prospective parents with over a million dollars worth of cash grants, discounts and free services from more than fifty leading service providers. "GPAP was created to promote affordable surrogacy services for gay men, the first such program to do so," said Ron Poole-Dayan, the executive director of Men Having Babies. "In the last two years more than 300 couples became eligible for substantial discounts off the cost of surrogacy services, and more than 40 couples have received direct Stage II financial assistance, including grants and free service. Ten babies were already born to Stage II couples, and many more are on their way."
"Our mission at EMD Serono is to advocate for people who want to have a child," said Craig Millian, Sr. Vice President, US Fertility & Endocrinology at EMD Serono. "We are excited to be the first manufacturer to provide financial assistance, in the form of discounted medicine, directly to the gay community. Most importantly, we are thrilled to work with Men Having Babies to try to help more and more people build families."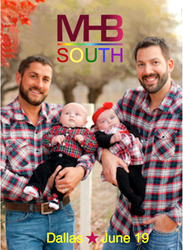 The collaboration will be officially announced at a special dinner reception at the upcoming Surrogacy and Gay Parenting conference in Dallas, TX, this Father's Day, which EMD Serono is co-sponsoring. The conference is based on the successful model of programs MHB has already organized in NYC, LA, San Francisco, Chicago, Brussels and Tel Aviv. It will bring together under one roof community activists, experts, parents and surrogates who will share their experiences. Prospective parents at all stages of their journey are encouraged to attend – from those who are just beginning to weigh their parenting options to those who are already in process.
Some of the other sponsors of the Dallas conference are also major supporters of GPAP, including Simple Surrogacy and Fertility Specialists of Texas, which have already helped several couples that have had children or are currently pregnant.
"For a same-sex couple, conceiving a child through third-party infertility treatments can be incredibly expensive," said Jerald S. Goldstein, MD, medical director and founder of Fertility Specialists of Texas. "Through strong support initiatives like the Gay Parenting Assistance Program (GPAP), having a biological child is becoming more of a reality for intended fathers worldwide. We are proud to partner with Men Having Babies and to be a continued participating infertility center with GPAP."
NEW YORK, NY (PRWEB) JUNE 16, 2016
Click here to read the entire release.

Who am I? On the deepest level, I am blessed. I have an amazing partner, who I have known since 1989 and been married to since 2004. I am the donor dad of two beautiful daughters who have two moms who are equally amazing. My husband and I have expanded our family through surrogacy and have a seven-year old son. I have had three careers (acting, massage therapy and the law) and I am still discovering myself. I am the Board Chair of Men Having Babies. The one thing I know for sure is that life is about trusting your instincts. Family is an instinct.

Latest posts by Anthony Brown (see all)