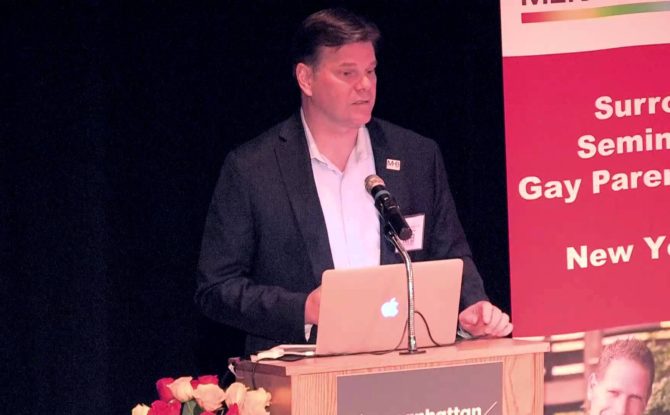 MHB Brussels 2016 Surrogacy Conference Highlights
More than 220 attendees from 12 countries attended the 2016 MHB Brussels conference on Parenting options for European gay men. The conference was widely covered by the Belgian media, allowing us to raise the need for ethical and effective surrogacy legislation around Europe.
This was our second Brussels Conference and it once again provided a wealth of unbiased information and access a wide range of relevant service providers. It was offered in an expanded two-days format, and at a larger venue, yet once again we had to add an overflow room with live video feed to accommodate the large demand. It brought together community activists from several LGBT European organizations, medical and legal experts, parents and surrogate mothers.
On the first day of the conference we will introduce MHB's new Framework for Ethical Surrogacy, which was developed with the assistance of an advisory board made of surrogates. The framework already received endorsements from several LGBT family associations worldwide.
On the second day several workshops and panels provided peer advice on surrogacy in the USA and Canada, and adoption of children from the USA. Advice was also offered on finding and picking professionals to help in the process, and how to obtain financial assistance.

Who am I? On the deepest level, I am blessed. I have an amazing partner, who I have known since 1989 and been married to since 2004. I am the donor dad of two beautiful daughters who have two moms who are equally amazing. My husband and I have expanded our family through surrogacy and have a seven-year old son. I have had three careers (acting, massage therapy and the law) and I am still discovering myself. I am the Board Chair of Men Having Babies. The one thing I know for sure is that life is about trusting your instincts. Family is an instinct.

Latest posts by Anthony Brown (see all)