Mississippi high court issues pro-LGBT decision
Mississippi is one of those deep South states that really did not want to allow same-sex couples to marry.
It didn't want them to adopt children either. And even after the U.S. Supreme Court said states had to let same-sex couples marry, Mississippi fought back for a while to try and keep them from divorcing. So maybe it wasn't such a big surprise recently when a state court ruled that the non-biological mother of a child born in Mississippi to a lesbian couple married in Massachusetts but now divorcing shouldn't be able to claim any parental rights.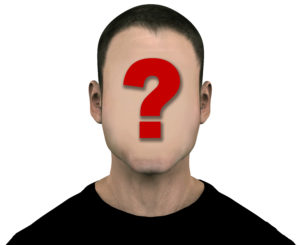 That's what happened in 2016. A chancery (or family) court in Mississippi ruled that a child born to a lesbian couple using insemination of an anonymous donor's sperm was the child of the biological mother and the anonymous sperm donor –not the biological mother's same-sex spouse.
But on April 5, the Mississippi Supreme Court, one of the most conservative in the nation, ruled unanimously that was the wrong result.
The nine-member court ruled that, because state law prohibits a father from "disestablishing" his paternity to a child conceived by alternative insemination, "the Legislature never intended for an anonymous sperm donor to have parental rights in a child conceived from his sperm –irrespective of the sex of the married couple that utilized his sperm to have that child."
Beth Littrell, the Lambda Legal attorney who represented the non-biological mother in this case, Strickland v. Day, said that, while the decision is binding only in Mississippi, it can have impact elsewhere. Littrell said it can "help fill the void left by many states when it comes to the rights of children born via [alternative insemination]." And, she said, "it also is significant because it was rendered by a conservative southern state's court of last resort…."
The Mississippi Supreme Court, said Littrell, "not only added weight to the consensus that biology alone does not establish parentage but did so in a gender-neutral way that recognized that the parties were a legally married same-sex couple at the time the child was born notwithstanding that it was years before Mississippi was forced to recognize marriage equality."
Mississippi was forced to recognize marriage for same-sex couples in 2015, after the U.S. Supreme Court ruled (in Obergefell v. Hodges) that state bans against equal marriage rights for same-sex couples violates the federal Constitution's guarantee of equal protection.
Subsequent to Obergefell, some states –particularly deep South states—tried to buck against that ruling. Mississippi tried to continue enforcing its state ban against allowing same-sex couples to adopt, and it passed a law allowing businesses to deny services to LGBT people and same-sex couples. That latter law is still in effect. Arkansas tried to bar a woman's name from the birth certificate of a child she had with her same-sex spouse, the child's biological mother. The U.S. Supreme Court reversed that decision, in Pavan v. Smith, but now the case is back before the U.S. Supreme Court because the Arkansas Supreme Court denied the couple's right to recover attorneys fees.
And though the Mississippi Supreme Court decision in the current case, Strickland, is not binding outside Mississippi, Littrell said "it is persuasive authority that should be helpful whenever any court considers marriage equality, the retroactive application of Obergefell v. Hodges and the parental rights" of couples who use alternative insemination.
by Lisa Keen, keennewsservice.com, April 10, 2018
Click here to read the entire article.

Who am I? On the deepest level, I am blessed. I have an amazing partner, who I have known since 1989 and been married to since 2004. I am the donor dad of two beautiful daughters who have two moms who are equally amazing. My husband and I have expanded our family through surrogacy and have a seven-year old son. I have had three careers (acting, massage therapy and the law) and I am still discovering myself. I am the Board Chair of Men Having Babies. The one thing I know for sure is that life is about trusting your instincts. Family is an instinct.

Latest posts by Anthony Brown (see all)