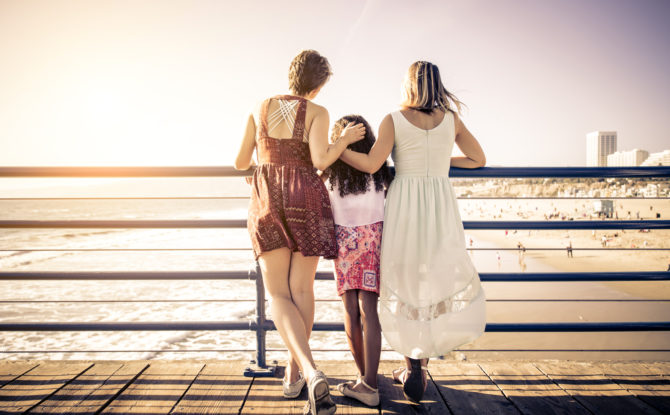 New Report: Continued Attacks Against LGBT Families Harm Children
As the three-year anniversary of the landmark Supreme Court marriage decision in Obergefell v. Hodges nears, two more states have passed legislation allowing taxpayer-funded child welfare organizations to discriminate against prospective families.
A new report shows that these state laws are just the tip of the iceberg, and outlines how stigma, discrimination, and systematic attempts to undermine marriage equality harm the estimated 300,000 children raised by same-sex couples and lesbian, gay, bisexual, and transgender (LGBT) parents.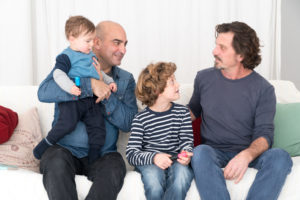 Coauthored by the Movement Advancement Project (MAP) and the Family Equality Council, Putting Children at Risk: How Efforts to Undermine Marriage Equality Harm Children examines two overarching strategies to undermine marriage for same-sex couples and protections for LGBT parents, and shows how these coordinated efforts pose a profound threat to the children in LGBT families. First, some government officials, state legislators, and courts have refused to fully recognize the marriages of same-sex couples and their relationship with their children. Second, there is an increase in individuals, businesses, child welfare providers, healthcare providers, government contractors, and even government employees claiming they have a right to discriminate not just against LGBT people, but also against the children of LGBT people, because of their religious beliefs. These license to discriminate efforts are reflected in legislation, court cases, and agency guidance around the country.
Just this year, two states – Oklahoma and Kansas – have passed laws allowing child welfare agencies to discriminate against adopting families, leaving the nation's most vulnerable children with fewer prospective families. And later this month, the Supreme Court is expected to rule in the Masterpiece Cakeshop case, which has the potential to undo decades of nondiscrimination laws by allowing businesses to pick and choose which customers to serve. For children raised by LGBT parents in particular, the stakes are high. A same-sex couple could be refused pregnancy and birth healthcare services, a child with two mothers could be denied entrance to their local preschool, a child could be refused critical medical treatment because she was denied an accurate birth certificate listing both parents, or a qualified, loving same-sex couple could be rejected from fostering a child in need. In fact, as outlined in the report, all of these scenarios have already happened.
"It's a sad day when laws prioritize politics over the well-being of children," said Ineke Mushovic, MAP executive director. "Instead, we're seeing a focus on laws that allow doctors to refuse to treat infants if they disapprove of the parents, that allow childcare facilities to discriminate against and kick out toddlers, and that would rather see kids move from foster home to foster home than be permanently placed with a loving, qualified same-sex couple."
by The Seattle Lesbian, June 4, 2018
Click here to read the entire article.

Who am I? On the deepest level, I am blessed. I have an amazing partner, who I have known since 1989 and been married to since 2004. I am the donor dad of two beautiful daughters who have two moms who are equally amazing. My husband and I have expanded our family through surrogacy and have a seven-year old son. I have had three careers (acting, massage therapy and the law) and I am still discovering myself. I am the Board Chair of Men Having Babies. The one thing I know for sure is that life is about trusting your instincts. Family is an instinct.

Latest posts by Anthony Brown (see all)