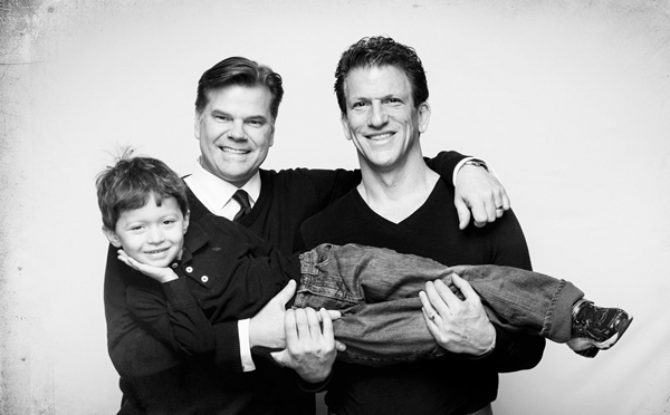 Working with LGBT couples and families – Nicholas has two dads
This series of videos tell my and my husband's story of how we came to the decision to be parents and how it changes our lives with a magical New York story. I do believe in miracles.
Columbia Teachers College has created a series of videos for students who want to work with the LGBT community. I am privileged to have been featured as a mentor and to be able to tell my story. This video discusses my dedication to my family and why Nicholas has two dads.

Who am I? On the deepest level, I am blessed. I have an amazing partner, who I have known since 1989 and been married to since 2004. I am the donor dad of two beautiful daughters who have two moms who are equally amazing. My husband and I have expanded our family through surrogacy and have a seven-year old son. I have had three careers (acting, massage therapy and the law) and I am still discovering myself. I am the Board Chair of Men Having Babies. The one thing I know for sure is that life is about trusting your instincts. Family is an instinct.

Latest posts by Anthony Brown (see all)