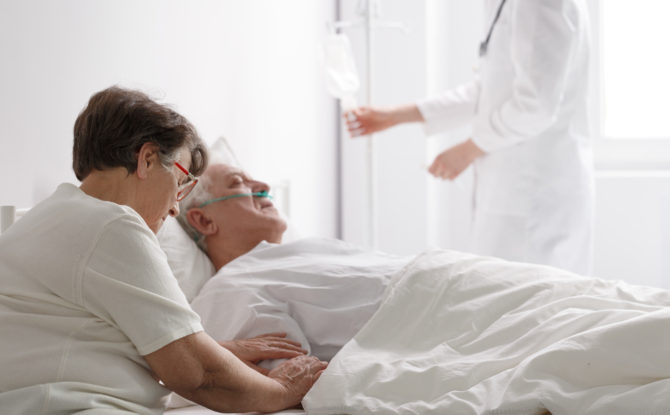 One Day Your Mind May Fade. At Least You'll Have a Plan.
When Ann Vandervelde visited her primary care doctor in August, he had something new to show her.
Dr. Barak Gaster, an internist at the University of Washington School of Medicine, had spent three years working with specialists in geriatrics, neurology, palliative care and psychiatry to come up with a five-page document that he calls a dementia-specific advance directive.
In simple language, it maps out the effects of mild, moderate and severe dementia, and asks patients to specify which medical interventions they would want — and not want — at each phase of the illness.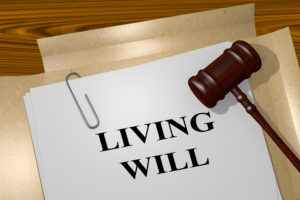 "Patients stumble into the advanced stage of dementia before anyone identifies it and talks to them about what's happening," Dr. Gaster told me. "At what point, if ever, would they not want medical interventions to keep them alive longer? A lot of people have strong opinions about this, but it's hard to figure out how to let them express them as the disease progresses."
One of those with strong opinions, it happens, was Ms. Vandervelde, 71, an abstract painter in Seattle. Her father had died of dementia years before, in a nursing home after her mother could no longer care for him at home. Ms. Vandervelde had also spent time with dementia patients as a hospice volunteer.
Further, caring for her mother in her final year, Ms. Vandervelde had seen how family conflicts could flare over medical decisions. "I was not going to leave that choice to my children if I could spare them that," she said.
So when Dr. Gaster explained his directive, "it just made so much sense," Ms. Vandervelde said. "While I could make these decisions, why not make them? I filled it out right there."
Like a growing number of Americans over age 60, she already had a standard advance directive, designating a decision-maker (her husband) to direct her medical care if she became incapacitated.
Not all experts are convinced another directive is needed. But as Dr. Gaster and his co-authors recently argued in the journal JAMA, the usual forms don't provide much help with dementia.
"The standard advance directives tend to focus on things like a 'permanent coma' or a 'persistent vegetative state,'" Dr. Gaster said. "Most of the time, they apply to a person with less than six months to live."
Although it's a terminal disease, dementia often intensifies slowly, over many years. The point at which dementia patients can no longer direct their own care isn't predictable or obvious.
Moreover, patients' goals and preferences might well change over time. In the early stage, life may remain enjoyable and rewarding despite memory problems or difficulties with daily tasks.
"They have potentially many years in which they wouldn't want a directive that says 'do not resuscitate,'" Dr. Gaster said. But if severe dementia leaves them bedridden, unresponsive and dependent, they might feel differently — yet no longer be able to say so.
New York Times – January 19, 2018 by Paula Span
Click here to to read the entire article.

Who am I? On the deepest level, I am blessed. I have an amazing partner, who I have known since 1989 and been married to since 2004. I am the donor dad of two beautiful daughters who have two moms who are equally amazing. My husband and I have expanded our family through surrogacy and have a seven-year old son. I have had three careers (acting, massage therapy and the law) and I am still discovering myself. I am the Board Chair of Men Having Babies. The one thing I know for sure is that life is about trusting your instincts. Family is an instinct.

Latest posts by Anthony Brown (see all)