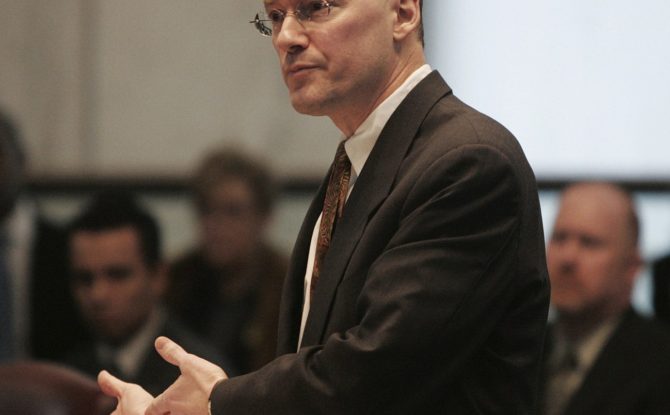 Remembering David Buckel, the Pioneering Lawyer Who Championed L.G.B.T. Rights
Sometime in the late nineteen-nineties, the lawyers Evan Wolfson and David Buckel were reading a mutual friend's obituary together.
"Boy, I can't wait to read your obituary," David Buckel said.
What Buckel meant, according to Wolfson, was that an obituary has a way of drawing attention to a person's work and—in the case of a person with causes—his causes. But the comment didn't come out quite right, and both men burst out laughing. At the time, both Wolfson and Buckel worked at Lambda Legal, an L.G.B.T.-rights organization, and David Buckel was helping Wolfson litigate a discrimination case against the Boy Scouts of America.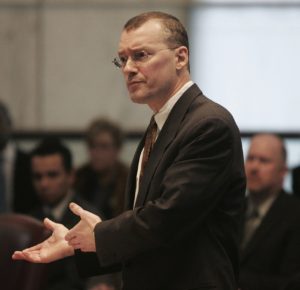 Wolfson recounted the conversation to me over the phone on Sunday, the day after Buckel died after apparently setting himself on fire in Prospect Park, in Brooklyn. It was Wolfson who had been reading David Buckel's obituaries instead.
Minutes before David Buckel killed himself, he sent an e-mail to the Times. "Pollution ravages our planet, oozing inhabitability via air, soil, water and weather," the message said, according to the paper. "Most humans on the planet now breathe air made unhealthy by fossil fuels, and many die early deaths as a result — my early death by fossil fuel reflects what we are doing to ourselves." Buckel was sixty years old.
David Buckel's husband, Terry Kaelber, told me in a telephone interview on Sunday that Buckel had long been passionate about the right of individuals to choose the time and manner of their death. When he was a recent college graduate, Kaelber said, Buckel worked as a home care attendant and observed the toll that dying takes on family and friends. "He was always very clear that he wanted control over the end-of-life process," Kaelber said, but added that he had understood Buckel to mean that he favored making end-of-life decisions with family members. No one in Buckel's family—not his husband, nor their daughter, nor her two mothers—was aware of Buckel's plan to take his own life.
Buckel and Kaelber met through mutual friends thirty-four years ago. They wanted to adopt, but an adoption agency stonewalled them; Kaelber told me that they sued, and eventually won, but were still denied a baby or child. Soon after the case, they met the lesbian couple, Rona and Cindy, with whom they decided to form a family. The two men, two women, and their daughter have shared a house at the edge of Prospect Park since the girl was an infant. Kaelber works as the director of community engagement at a nonprofit organization; both of the women work in health care.
[In a personal addendum, I had the privilege of working with David Buckel when we assorted together at Lambda where I was doing my student internship during law school. David was passionate, intelligent and creative in his desire to help LGBT individuals and couples.]
by Masha Gessen, The New Yorker, April 16, 2018
Click here to read the entire article.

Who am I? On the deepest level, I am blessed. I have an amazing partner, who I have known since 1989 and been married to since 2004. I am the donor dad of two beautiful daughters who have two moms who are equally amazing. My husband and I have expanded our family through surrogacy and have a seven-year old son. I have had three careers (acting, massage therapy and the law) and I am still discovering myself. I am the Board Chair of Men Having Babies. The one thing I know for sure is that life is about trusting your instincts. Family is an instinct.

Latest posts by Anthony Brown (see all)