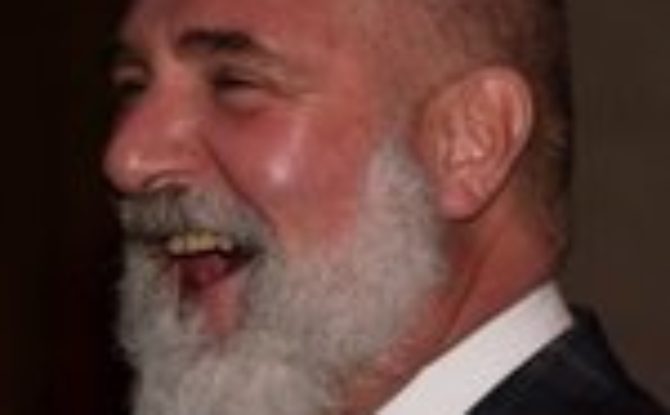 Richard E. Weber, Beloved Lawyer Dies From Coronavirus Complications
Richard E. Weber will be remembered as having brought 'joy and exuberance' to everything he did.
We have some unfortunate news today from New York, where an esteemed member of the legal profession passed away due to complications of coronavirus.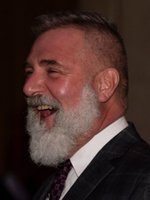 Richard E. Weber, 57, was a partner at Gallo Vitucci Klar as well as a board member of the LGBT Bar Association of New York. Big Law Business has some additional details on his death:
"Everyone at Gallo Vitucci Klar LLP is heartbroken and devastated by the loss of Richard," senior partner Howard P. Klar said in an emailed statement. "He was a wonderful attorney and shining light at our firm. Our thoughts right now are with his family."

Klar said the firm's Manhattan office has been closed since Weber disclosed his symptoms on March 10. Attorneys and staff have been working remotely and the office was deep cleaned and disinfected. No one else at that office or the firm has had any Covid-19 symptoms or a positive diagnosis, he said.
According to Eric Lesh, executive director of LeGaL, Weber had been hospitalized and tested positive for COVID-19. Three days before Weber died, he have a conversation with Lesh where he "convey[ed] … that this was the sickest he'd ever been and that he was recovering and on the mend." From the LGBT Bar's Facebook
"It is with heavy hearts that we reach out to LeGaL's members and friends with news of devastating loss of our longtime board member, Richard Weber, to Coronavirus complications.
We cherish Richard's memory and hold his partner, Antonio, and family in our hearts. Richard gave generously of his time and talents to improve the lives of LGBTQ New Yorkers."
AboveTheLaw.com, March 20, 2020 by Staci Zaretsky
Click here to read the entire article.

Who am I? On the deepest level, I am blessed. I have an amazing partner, who I have known since 1989 and been married to since 2004. I am the donor dad of two beautiful daughters who have two moms who are equally amazing. My husband and I have expanded our family through surrogacy and have a seven-year old son. I have had three careers (acting, massage therapy and the law) and I am still discovering myself. I am the Board Chair of Men Having Babies. The one thing I know for sure is that life is about trusting your instincts. Family is an instinct.

Latest posts by Anthony Brown (see all)