Same-sex adoption is now legal everywhere in Australia
Same-sex couples can now adopt children anywhere in Australia.
The Northern Territory was the last region of the country holding out against the tide of progress – until this week.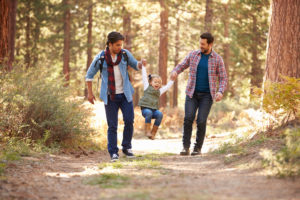 In a historic move, lawmakers added amendments to the NT Adoption of Children Act which mean that same-sex couples – as well as de facto couples – can now legally adopt.

Who am I? On the deepest level, I am blessed. I have an amazing partner, who I have known since 1989 and been married to since 2004. I am the donor dad of two beautiful daughters who have two moms who are equally amazing. My husband and I have expanded our family through surrogacy and have a seven-year old son. I have had three careers (acting, massage therapy and the law) and I am still discovering myself. I am the Board Chair of Men Having Babies. The one thing I know for sure is that life is about trusting your instincts. Family is an instinct.

Latest posts by Anthony Brown (see all)