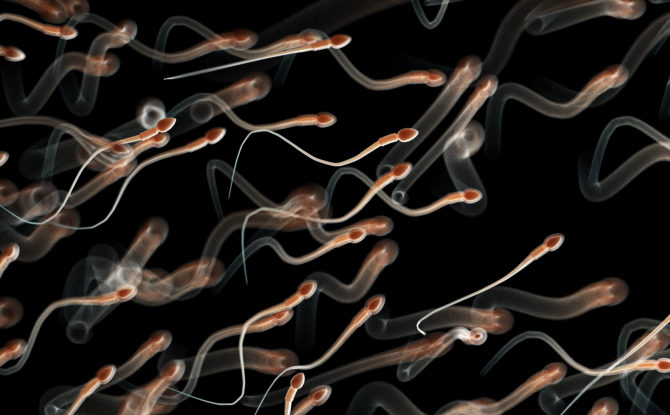 Sperm Tail-Tracking Technique Could Improve Male Fertility Testing
Sperm tail-tracking technique analyses how sperm tails move and consume energy.
Tracking the movement of a sperm's tail, or sperm tail-tracking, could improve male fertility testing and lead to more effective treatments, according to a new study.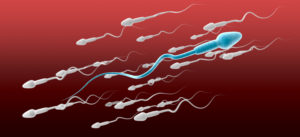 The technique developed by researchers at the University of Birmingham, works by measuring the speed and action of the sperm flagellum, or tail.
By analysing the tail, it is possible to decipher whether the sperm in an ejaculate have the potential to reach and fertilise the egg, they said as they published their findings in the journal Human Reproduction.
Currently, analysing sperm is either done by counting the number of sperm produced or by tracking the head of the cell.
However, "diagnostic methods are crude and there are still no drugs available for treating male infertility," said researcher Jackson Kirkman Brown MBE.
The new sperm tail-tracking technique uses a combination of rapid, high-throughput digital imaging, mathematics and fluid dynamics to detect and track sperm in samples.
To ensure the method is accessible to other researchers and clinicians, the team have developed a free-to-use software called FAST (flagellar capture and sperm tracking).
This will lead to an improved understanding of male fertility problems, and how to treat them, the researchers said.
"We have all heard of 'sperm count', and indeed the tools available to understand sperm – manual counting with a microscope – have not changed much since the 1950s," said lead researcher Professor Dave Smith.
TheIndependent.co.uk, by Chelsea Ritschel, June 7, 2019
Click here to read the entire article.

Who am I? On the deepest level, I am blessed. I have an amazing partner, who I have known since 1989 and been married to since 2004. I am the donor dad of two beautiful daughters who have two moms who are equally amazing. My husband and I have expanded our family through surrogacy and have a seven-year old son. I have had three careers (acting, massage therapy and the law) and I am still discovering myself. I am the Board Chair of Men Having Babies. The one thing I know for sure is that life is about trusting your instincts. Family is an instinct.

Latest posts by Anthony Brown (see all)