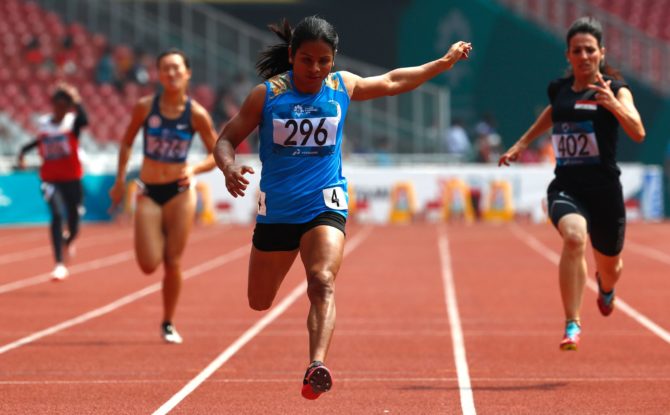 Sprinter Dutee Chand Becomes India's First Openly Gay Athlete
A champion sprinter, Dutee Chand, with village roots has become India's first openly gay professional athlete, less than a year after the country's top court overturned a longstanding ban on gay sex.
A member of India's national track and field team, Dutee Chand, 23, was previously known for fighting for the right to race against other women. She has hyperandrogenism, a condition that naturally produces high testosterone levels, and which in 2014 prompted the sport's governing body to ban her from competition. The decision was reversed a year later after she challenged it in court.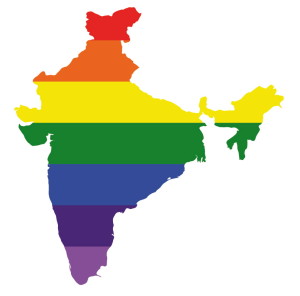 On Sunday, Dutee Chand was quoted by an Indian newspaper as saying that she was in a same-sex relationship with a woman from her rural village in eastern India. She said she was inspired to go public after September's ruling by the Indian Supreme Court that unanimously struck down a colonial-era ban on consensual gay sex.
"I have always believed that everyone should have the freedom to love," Ms. Chand said in an interview with The Sunday Express. "There is no greater emotion than love and it should not be denied."
Many Indians are socially conservative, and go to great lengths to arrange marriages with the right families or castes. Countless gay people there have been shunned by their parents and persecuted by society, and few think that a same-sex marriage law is on the near horizon.
Ms. Chand said in the interview that she hoped to settle down with her partner sometime after the upcoming World Championships and the Olympic Games in Tokyo. She declined to name her partner, saying that she did not want her to become the object of undue attention.
Dutee Chand's announcement — which came amid news that the country's conservative prime minister, Narendra Modi, appeared headed for re-election — prompted jubilant responses from her longtime supporters.
New York Times, May 20, 2019 by Mike Ives
Click here to read the entire article.

Who am I? On the deepest level, I am blessed. I have an amazing partner, who I have known since 1989 and been married to since 2004. I am the donor dad of two beautiful daughters who have two moms who are equally amazing. My husband and I have expanded our family through surrogacy and have a seven-year old son. I have had three careers (acting, massage therapy and the law) and I am still discovering myself. I am the Board Chair of Men Having Babies. The one thing I know for sure is that life is about trusting your instincts. Family is an instinct.

Latest posts by Anthony Brown (see all)