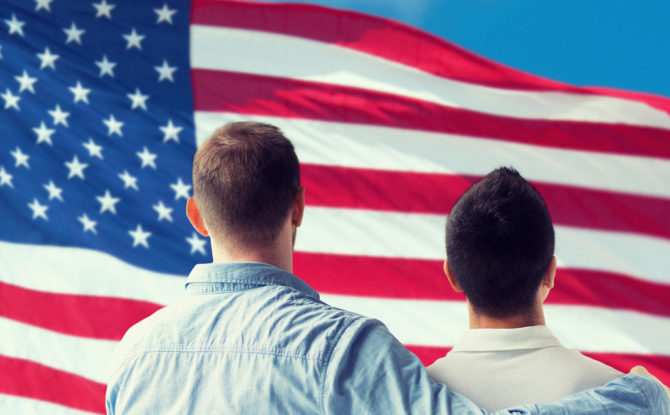 State Dept. sued for denying citizenship to same-sex couples' children
Two binational same-sex couples on Monday filed federal lawsuits against the State Department after their children were denied U.S. citizenship.
Andrew Dvash-Banks, who was born in Santa Monica, Calif., and his husband, Elad Dvash-Banks, who was born in Israel, were married in Toronto in 2010. The two men decided to live in Canada because the Defense of Marriage Act that President Clinton signed in 1996 prevented Andrew Dvash-Banks from sponsoring Elad Dvash-Banks for immigration purposes.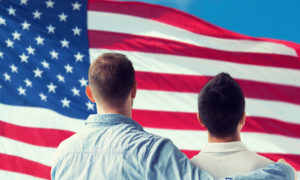 A surrogate gave birth to the men's twin boys — Aiden Dvash-Banks and Ethan Dvash-Banks — in Mississauga, Ontario, on Sept. 16, 2016.
Aiden Dvash-Banks was conceived with Andrew Dvash-Banks' sperm, while Ethan Dvash-Banks was conceived with Elad Dvash-Banks' sperm. Canada recognizes both men as their children's parents.
The 2013 U.S. Supreme Court ruling in the Windsor case that struck down a portion of DOMA prompted the U.S. to legally recognize same-sex marriages performed outside the country. The U.S. Consulate in Toronto nevertheless denied the men's request for a Consular Report of Birth Abroad — which certifies that a child who was born overseas was an American citizen at the time of their birth — and a U.S. passport for Ethan Dvash-Banks under Section 309 of the Immigration and Naturalization Act that specifically addresses "children born out of wedlock."
"Focusing improperly on the biological relationship between each child and the parent who conceived him, the State Department then recognized Aiden's citizenship and denied Ethan's," reads the lawsuit that Andrew Dvash-Banks filed in the U.S. District Court for the Central District of California.
The Dvash-Banks family moved to Los Angeles on June 24, 2017.
Andrew Dvash-Banks and Aiden Dvash-Banks are U.S. citizens, while Elad Dvash-Banks is a permanent resident. Ethan Dvash-Banks, who is also a plaintiff in the lawsuit, was able to enter the U.S. on a tourist visa that expired on Dec. 23, 2017.
"All of Andrew and Elad's professional, personal and familial commitments are in constant jeopardy of being undone if the Department of Homeland Security deports Ethan," reads the lawsuit.
Andrew Dvash-Banks and Elan Dvash-Banks have applied for a green card for Ethan Dvash-Banks in order "to minimize the risk of deportation proceedings and having to face the choice of staying together as a family or staying in this country."
Washington Blade, by Michael Lavers, January 22, 2018
Click here to read the entire article.

Who am I? On the deepest level, I am blessed. I have an amazing partner, who I have known since 1989 and been married to since 2004. I am the donor dad of two beautiful daughters who have two moms who are equally amazing. My husband and I have expanded our family through surrogacy and have a seven-year old son. I have had three careers (acting, massage therapy and the law) and I am still discovering myself. I am the Board Chair of Men Having Babies. The one thing I know for sure is that life is about trusting your instincts. Family is an instinct.

Latest posts by Anthony Brown (see all)