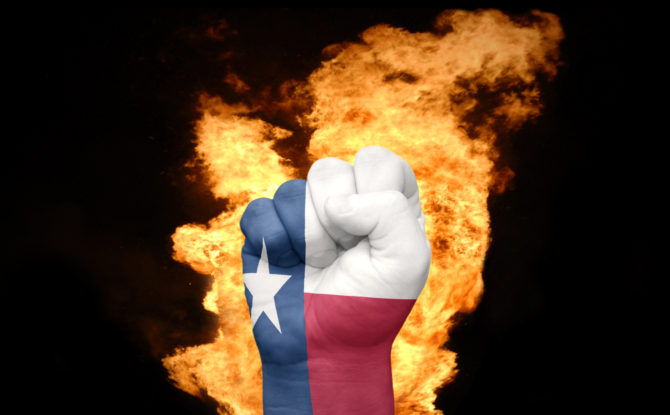 Supreme Court rejects Texas case on gay-marriage benefits
The city of Houston had asked the high court to overturn last June's Texas Supreme Court decision, which determined that all marriage-related matters were not decided when the U.S. Supreme Court established a right to same-sex unions in 2015, leaving room for state courts to explore the limits of gay marriage.
The federal court's decision, issued without comment, allowed the Texas ruling to stand.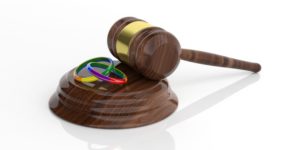 Lawyers for Houston had argued that the Texas ruling was wrong, short-sighted and invited endless rounds of litigation from opponents determined to limit the impact of legalized same-sex marriage.
"Equal recognition of same-sex marriage requires more than a marriage license; it requires equal access to the constellation of benefits that the state has linked to marriage," the city's lawyers told the court.
The Texas court merely said that the decision in Obergefell v. Hodges, while acknowledging the right of same-sex couples to marry, did not answer or resolve all marriage-related questions, including whether governments must provide the same benefits to same-sex couples that are provided to opposite-sex couples, they argued.
Based on a lawsuit that was all but dead a year ago, the Texas case was a surprising addition to the fight over gay marriage.
The controversy began in 2013, when Houston under then-Mayor Annise Parker began offering employee benefits to the same-sex spouses of employees who had been legally married in other states.
by Chuck Lindell, Stateman.com, December 4, 2017
Click here to read the entire article.

Who am I? On the deepest level, I am blessed. I have an amazing partner, who I have known since 1989 and been married to since 2004. I am the donor dad of two beautiful daughters who have two moms who are equally amazing. My husband and I have expanded our family through surrogacy and have a seven-year old son. I have had three careers (acting, massage therapy and the law) and I am still discovering myself. I am the Board Chair of Men Having Babies. The one thing I know for sure is that life is about trusting your instincts. Family is an instinct.

Latest posts by Anthony Brown (see all)