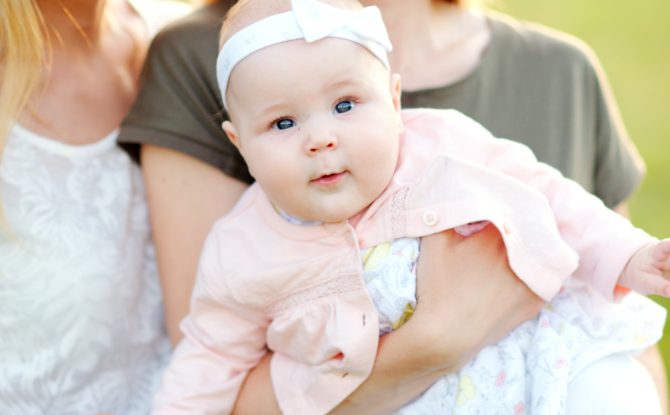 "LGBTQ parents can be more open to recognizing depression, bullying, or even just holding back"
Just in time for Pride in June, "Rainbow Relatives: Real-World Stories and Advice on How to Talk to Kids About LGBTQ+ Families and Friends" (May 8, 2018) is a collection of intimate, real-life stories and advice about coming out to family members—parents to children, aunts and uncles to nieces and nephews, grandparents to grandchildren.
The concept for "Rainbow Relatives" was born when author Sudi "Rick" Karatas asked his sister if her children knew about his (their uncle's) sexual orientation. She said they didn't, as she hadn't been sure how to approach the topic and wished there was a book she could read to help her have those conversations. So, Sudi wrote that book. He hopes Rainbow Relatives will make readers more accepting of all people and families, especially in the LGBTQ+ community.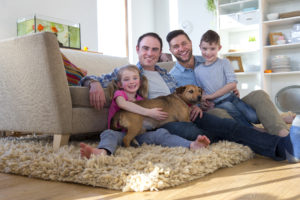 Two Moms, Two Dads, Today's Families
On one hand, many families are already formed when a parent comes out and usually it is a surprise to the kids and many adjustments have to be made. On the other hand, many same-sex couples decide to adopt or have children through a surrogate or in vitro fertilization. Being a parent and raising a family is not easy. Is it harder if you don't have a traditional family? Since I don't have kids, I relied on the interviews and surveys to get a better understanding of the challenges these families face for Rainbow Relatives. I will leave most of the advice to them and let their answers speak for themselves.
LGBTQ Parents
If you could give advice to other gay/lesbian/bisexual/transgender parents or same-sex couples with kids or thinking of having them, what would it be?
Andrew: I think that it's the most amazing thing I've done . . . and the hardest. I've learned more about myself in this journey (both good and bad). Someone gave us the advice that if Oliver ever says, "I want a mommy," to think about it as if he said, "I want a horse." Our son doesn't know what a mommy does versus his daddies . . . and it will keep us from feeling like we're depriving him of something.
Thea: It's awesome, but only do it if you are 100 percent sure. I always thought I wanted a biological child but I could not love my adopted kids more.
Bruce: Having kids, it's the greatest thing ever.
Primrose: Adopt from foster care! So many kids in our own cities and states need parents.
Albert: Make sure you are both on the same page; it makes life better when you both know what the other is thinking.
Kathy: Join an organization such as Pop Luck Club (PLC), an organization in Los Angeles, California, made up of families with two dads and go to Maybe Baby (a fertility group). Seek out other gay parents. Visit with other families, be a camp counselor, go read to kids in schools, volunteer. If you have never been in charge of other kids, like mentioned above, then it can be tough; already knowing how kids act can really help.
Ted: Do it. It's the best gift in the world.
by Sudi Rick Karatas, Salon.com, June 29, 2018
Click here to read the entire article.