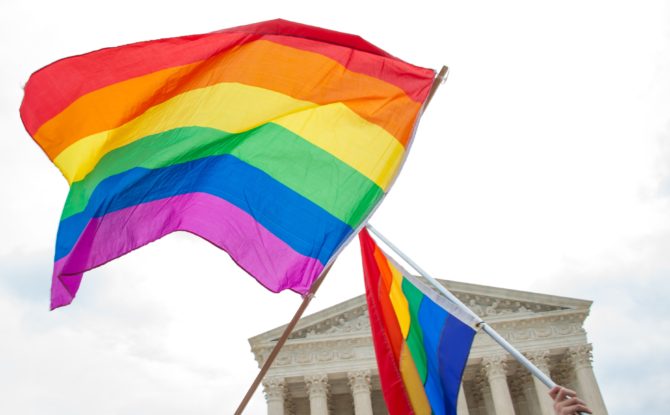 The Supreme Court begins its October 2018 Term, which runs through June 2019, on October 1.
During the week of September 24, the Supreme Court holds its "long conference," during which the Justices consider the long list of petitions for review filed with the Court since last spring, and assembles its docket of cases for argument after those granted late last term are heard. While there are several petitions involving LGBT-related issues pending before the Court, it is unlikely that there will be any announcement about these cases until late October or November at the earliest.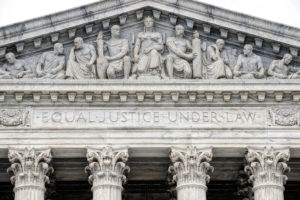 Three of the pending petitions raise one of the most hotly contested LGBT issues being litigated in the lower federal courts: Whether Title VII of the Civil Rights Act of 1964, which prohibits employment discrimination because of an individual's sex, can be interpreted to extend to claims of discrimination because of sexual orientation or gender identity. One of the three cases also raises the question whether an employer with religious objections gender transition has a defense under the Religious Freedom Restoration Act. Another petition presents the question whether a judge who has religious objections to conducting same-sex marriages has a 1st Amendment right to refuse to do so.
Although many state civil rights laws ban such discrimination, a majority of states do not, so the question whether the federal law applies is particularly significant in the Southeast and Midwest, where state courts are generally unavailable to redress such discrimination.
With President Donald J. Trump's nomination of Brett Kavanaugh to fill the seat vacated by Justice Anthony M. Kennedy, Jr.'s, retirement, which was effective on July 31, petitions pending at the Supreme Court took on heightened significance while the Senate confirmation process was taking place. The Senate Republican leadership had hoped to speed the process so that Trump's appointee would be seated on the Court by the time the term began on October 1, but accusations of long-ago sexual misconduct by Kavanaugh have caused the Judiciary Committee's vote to be delayed. Meanwhile, the eight-member Court had to confront the question during their long conference of whether to grant review on cases as to which the justices were likely to be evenly divided, when they were unsure when the ninth seat would be filled and who would fill it. As of the end of September, they had already scheduled oral arguments on cases granted last spring running through the first week of November.
ArtLeonardObservations.com. September 24, 2018, by Art Leonard
Click here to read the entire article.