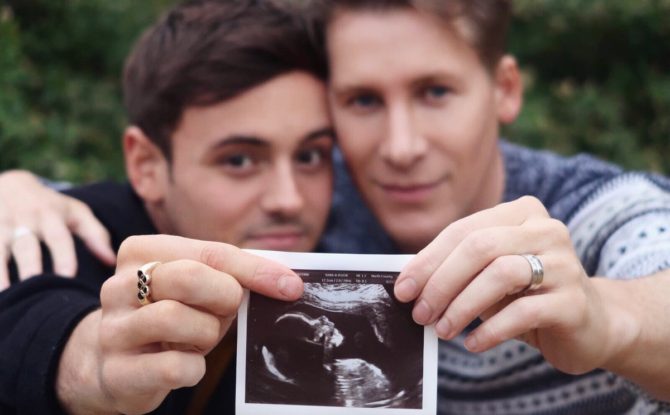 Tom Daley And Dustin Lance Black Expecting First Child Together
The couple announced they are expecting their first child together on Wednesday. Each shared photos of themselves on their separate social media accounts holding up the same ultrasound photo.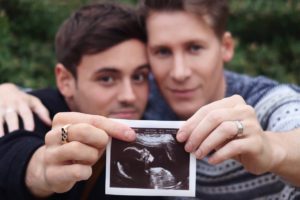 "Happy Valentine's Day," Daley wrote in the caption, while Black added, "A Happy Valentine's Day from ours to yours."
Both complimented their posts with a same-sex family emoji just in case the message wasn't clear.
By Cole Delbyck huffingtonpost.com, February 14, 2018
Click here to read the entire article.

Who am I? On the deepest level, I am blessed. I have an amazing partner, who I have known since 1989 and been married to since 2004. I am the donor dad of two beautiful daughters who have two moms who are equally amazing. My husband and I have expanded our family through surrogacy and have a seven-year old son. I have had three careers (acting, massage therapy and the law) and I am still discovering myself. I am the Board Chair of Men Having Babies. The one thing I know for sure is that life is about trusting your instincts. Family is an instinct.

Latest posts by Anthony Brown (see all)