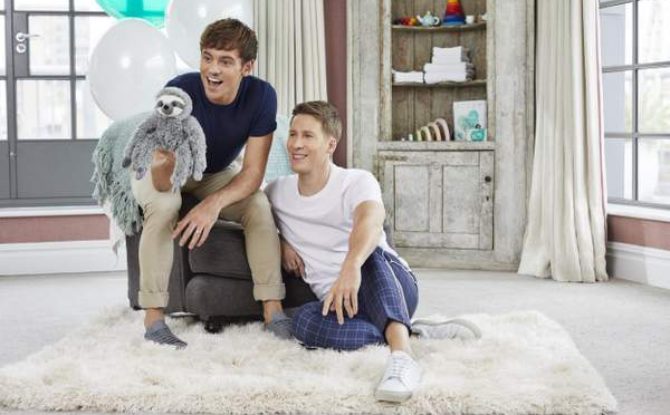 Tom Daley on becoming a dad and why UK surrogacy laws need to change
Tom Daley is sitting on a sofa in a central London hotel suite with his husband, Dustin Lance Black, while their seven-week-old baby, Robbie Ray, snoozes peacefully beside them – and it's clear the new fathers (both dressed in baby blue) are entirely besotted with their son.
"We don't ever turn on a TV anymore, we just stare at the little one," Tom Daley, 24, tells The Independent. "It's been so crazy. It feels kind of surreal still, the fact that we have a…"
He stops mid-sentence to coo at baby Robbie, which I soon realise is to become a regular occurrence during our interview.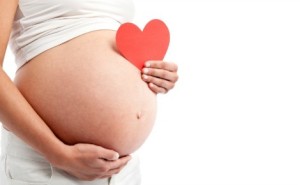 "But he's brought so much love and joy to the family," Daley continues.
Born to a surrogate in June, Robbie is apparently a very well-behaved newborn. "He's a great baby," says Black, 44. "I think we got a starter baby, I think we got the best baby on the planet."
"But we might be biased," adds Daley.
The Olympic diver and his Oscar-winning screenwriter husband met in 2013, married in 2017 and revealed they were going to be fathers in 2018 – an announcement which wasn't met entirely positively by the public.
"I think that's why we want to help educate people because I think a lot of them were under the impression that the baby was going to be ripped from his mother's arms," says Daley. "People will have their opinions and that's fine. All we want is what's best for the little one."
The couple had their son through surrogacy but admit they didn't know a great deal about the options open to them as a same-sex couple beforehand. "It was an education, we had to learn," says Black.
By Rachel Hosie, theindependent.co.uk, August 22, 2018
Click here to read the entire article.

Who am I? On the deepest level, I am blessed. I have an amazing partner, who I have known since 1989 and been married to since 2004. I am the donor dad of two beautiful daughters who have two moms who are equally amazing. My husband and I have expanded our family through surrogacy and have a seven-year old son. I have had three careers (acting, massage therapy and the law) and I am still discovering myself. I am the Board Chair of Men Having Babies. The one thing I know for sure is that life is about trusting your instincts. Family is an instinct.

Latest posts by Anthony Brown (see all)