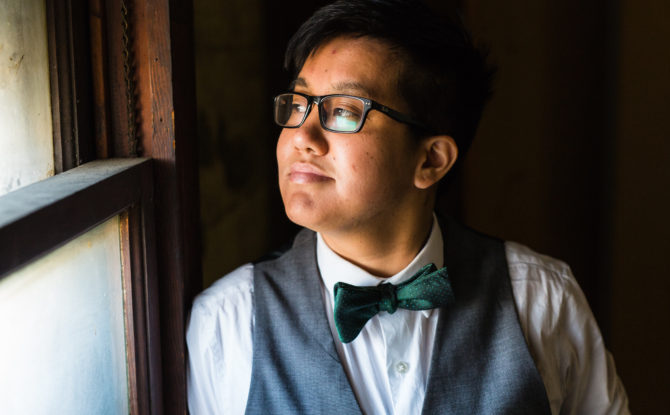 Transgender dads tell doctors: 'You can be a man and have a baby'
Transgender dads say they face misinformation, bias and a lack of understanding from the medical establishment when they decide to start a family.
When transgender dads, like Jay Thomas, 33, decide to get pregnant in 2016, he spoke to his physician.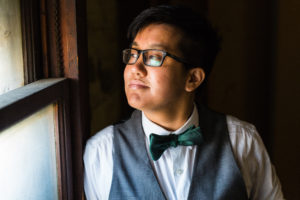 Thomas, a cook who lives in Louisville, Kentucky, explained to his doctor that he and his wife, Jamie Brewster, 33, a bank employee, are both transgender, and that he had been on testosterone for more than two years. The physician said Thomas had likely gone through early menopause, and that if they were able to conceive at all, he would have to go off the hormone for at least 18 months.
But none of that turned out to be true, according to Thomas, who gave birth to the couple's son Dorian, 2, less than a year after that doctor's appointment.
"We got pregnant in three months," Thomas said.
One of the most persistent myths transgender men and nonbinary people hear from doctors is that testosterone has sterilized them, experts say. While testosterone generally blocks ovulation, trans men can get pregnant while taking it, particularly if they are not taking it regularly.
It's just one example of the misinformation and discouragement transgender men say they face from the medical establishment when they decide to get pregnant — a problem advocates and experts blame on a lack of training and research around transgender health care, as well as doctors' biases.
There is no data on how many transgender men and nonbinary people give birth in the United States each year, because medical systems track them as female, but experts believe the numbers are likely higher than many would expect. The number of people who identify as transgender is growing: A 2016 study from the Williams Institute found that 1.4 million adults in the U.S identify as transgender, which was double the estimate based on data from a decade earlier.
In Australia, where government agencies began tracking both sex and gender in official records in 2013, 54 transgender men gave birth in 2014, according to statistics from the country's universal health care system. And a Dutch study published in the journal Human Reproduction in 2011 found that a majority of trans men reported wanting families.
But doctors, nurses and medical office staff are still adjusting to the idea that those who are pregnant may not identify as women. Transgender and nonbinary people describe gaps in medical professionals' understanding ranging from an ultrasound technician calling them by the wrong name to doctors who tell them hormone therapy probably ruined their fertility. The consequences can be dire. A recently published case study described a transgender man who went to an emergency room with severe abdominal pain — but doctors were slow to realize that he was pregnant and in danger. The man delivered a stillborn baby several hours later.
nbcnews.com, May 19, 2019 by Julie Compton
Click here to read the entire article.

Who am I? On the deepest level, I am blessed. I have an amazing partner, who I have known since 1989 and been married to since 2004. I am the donor dad of two beautiful daughters who have two moms who are equally amazing. My husband and I have expanded our family through surrogacy and have a seven-year old son. I have had three careers (acting, massage therapy and the law) and I am still discovering myself. I am the Board Chair of Men Having Babies. The one thing I know for sure is that life is about trusting your instincts. Family is an instinct.

Latest posts by Anthony Brown (see all)