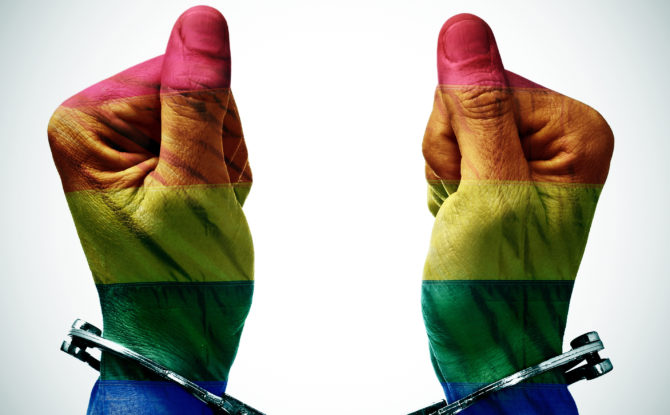 Trump administration halts visas for same-sex partners of diplomats, UN employees
Unmarried, same-sex partners of diplomats and U.N. employees have until the end the year to get married or leave the U.S.
President Donald Trump's administration began denying visas to the unmarried, same-sex partners of foreign diplomats and officials and employees of the United Nations this week — making marriage a requirement to be eligible for a visa.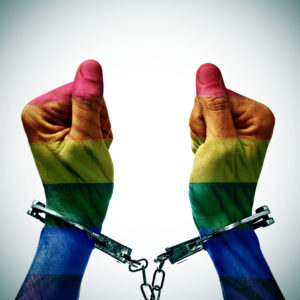 The policy was made effective Monday.
It comes despite the fact that the majority of countries do not recognize same-sex marriage and many same-sex couples face prosecution in their own countries.
The shift was detailed in a memo circulated at the United Nations' headquarters in New York last month but unveiled in July, according to the State Department.
The policy shift gives the same-sex partners of foreign diplomats and U.N. workers until the end of the year to get married or leave the country.
The State Department said in a briefing Tuesday that the policy will affect about 105 families in the USA, 55 of which have links to various international organizations. It was not clear how many foreign diplomats and U.N. employees with pending U.S. posts will be affected by the policy change.
Twelve percent of the 193 U.N. member states represented in New York allow same-sex marriage, according to Samantha Power, a former U.S. ambassador to the United Nations who served under President Barack Obama.
The Trump administration said the new policy is more consistent with the Supreme Court ruling in 2015 that legalized same-sex marriage. The heterosexual partners of foreign diplomats and U.N. employees are also not eligible for U.S. visas.
Critics of the move argued the policy would create hardship for gay couples from countries that ban same-sex marriage or offer only civil unions. Those who marry in the USA to secure their visa status could face criminal proceedings once they return to their home nations.
"Those not yet in the country will need to show they're married to secure a visa, potentially forcing those living in countries without marriage equality to choose between a posting at UN headquarters or family separation," Akshaya Kumar, deputy U.N. director at Human Rights Watch, wrote in a blog post.
USAToday.com by Kim Hjelmagaard, October 5, 2019
Click here to read the entire article.

Who am I? On the deepest level, I am blessed. I have an amazing partner, who I have known since 1989 and been married to since 2004. I am the donor dad of two beautiful daughters who have two moms who are equally amazing. My husband and I have expanded our family through surrogacy and have a seven-year old son. I have had three careers (acting, massage therapy and the law) and I am still discovering myself. I am the Board Chair of Men Having Babies. The one thing I know for sure is that life is about trusting your instincts. Family is an instinct.

Latest posts by Anthony Brown (see all)