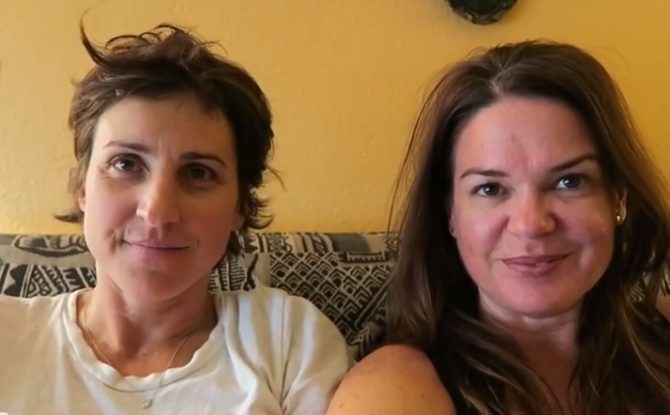 Two Moms Talk About Second Parent Adoption
Not all LGBT parents in the U.S. can put both parents' names on their children's birth certificate.  Second Parent adoption can help.
And even if they can, many lawyers still advise that gay couples go through a second parent adoption as a means to protect their parental rights to their children.
Brandy and Susan from The Next Family discuss their second parent adoption experience so other LGBT parents can gain some insight.
The moms explain the importance of second parent adoption by providing the example of traveling internationally to countries that don't recognize same-sex marriage or families. By going through the process, step parent adoptions give both parents the same rights to their children thus protecting them in the U.S., overseas, and even in custody cases.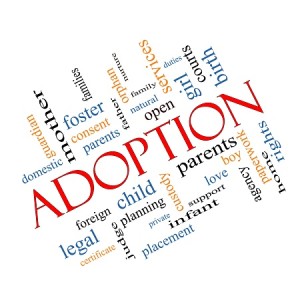 "And at the end of the day, I think it's wise to do it," Brandy said.
Though she does share her displeasure with the entire process that LGBT parents have to go through that straight parents do not:
"We fight so hard for our LGBT rights and we've gotten to this point and this place in our country…and [step parent adoptions] sort of takes you back. Like, really?"
Brandy and Susan explain the process that their family went through when it came to their step parent adoption. It involved finding a good lawyer, filling out an adoption application, and speaking with a social worker.
When speaking about the social worker experience, Brandy said, "They were asking us sort of ridiculous, in my opinion, parenting questions." She also adds that you should prepare yourself for this experience which may be uncomfortable: "I think it was really insulting to me that they were asking her these questions and me these questions and I had had this child and we had together made this decision together to have this child."
Following the social worker meeting, families will have to go to court to complete the adoption process.
For Susan's court date, the judge asked her, "Why should I grant you this right to adopt this child?" Susan said she responded quite awkwardly with, "Well, I'm kind of doing a lot of mother things." She was happy though with how the judge responded, "You're the mother and that's why I'm doing it." Susan said she could tell that the judge thought that the entire process was also a "silly precursor" to establish her parental rights.
Click here to read the entire article.
By Alex Temblador – TheNextFamily.com – April 15, 2016

Who am I? On the deepest level, I am blessed. I have an amazing partner, who I have known since 1989 and been married to since 2004. I am the donor dad of two beautiful daughters who have two moms who are equally amazing. My husband and I have expanded our family through surrogacy and have a seven-year old son. I have had three careers (acting, massage therapy and the law) and I am still discovering myself. I am the Board Chair of Men Having Babies. The one thing I know for sure is that life is about trusting your instincts. Family is an instinct.

Latest posts by Anthony Brown (see all)