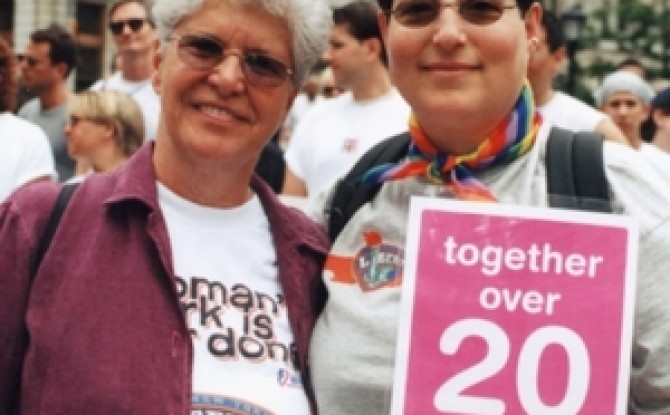 Working with non profits and how it changed my life – The Wedding Party and Men Having Babies
Columbia Teachers College has created a series of videos for students who want to work with the LGBT community. I am privileged to have been featured as a mentor and to be able to tell my story. This video discusses my dedication to non-profit work and how it has tracked my own personal life.
These series of videos tell my story and why giving back to my community makes me a better lawyer and a better citizen. I hope that you enjoy this series as much as I have enjoyed living it.
Property Columbia teacher's College and rights were granted to TimeForFamilies.com to post these for your viewing.

Who am I? On the deepest level, I am blessed. I have an amazing partner, who I have known since 1989 and been married to since 2004. I am the donor dad of two beautiful daughters who have two moms who are equally amazing. My husband and I have expanded our family through surrogacy and have a seven-year old son. I have had three careers (acting, massage therapy and the law) and I am still discovering myself. I am the Board Chair of Men Having Babies. The one thing I know for sure is that life is about trusting your instincts. Family is an instinct.

Latest posts by Anthony Brown (see all)