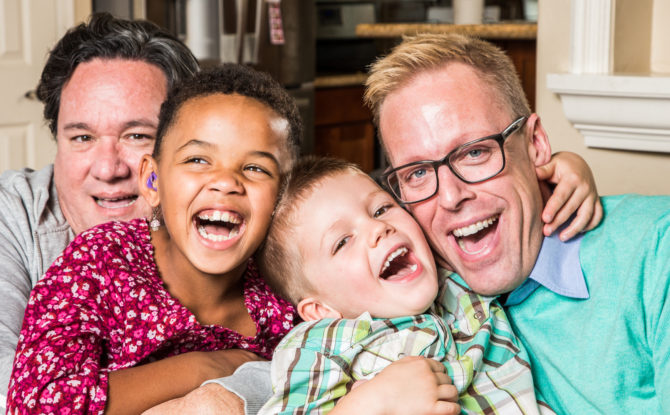 Yet Another New Study Shows No Difference In Outcome of Children Raised By Gay Parents Or Straight Parents
A new study by Italian scientists says that the psychological adjustment in children of same-sex parents is the same for kids of heterosexual parents.
Professor Roberto Baiocco, PhD, and several of his colleagues from Sapienza University of Rome have conducted a survey to see the difference in how children grow up depending on whether their parents are gay men, lesbian women, or a straight couple.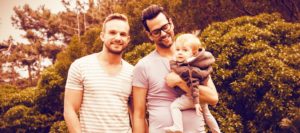 The Study, titled With Same-Sex or Different-Sex Parents, Child Outcomes Linked to Family Functioning, was published by Wolters Kluwer and appears in the Journal of Development & Behavioral Pediatrics.
The study included 70 gay fathers who had children through surrogacy, 125 lesbian mothers who had children through donor insemination, and 195 heterosexual couples who had children through spontaneous conception. In addition, the children were between the ages of 3 to 11 years old.
After obtaining the participants, the scientists split them up into three groups which were categorized by "child characteristics."
From there, parents were asked a series of questions based on their ability to act successfully as a parent (self-agency), extent of agreement/adjustment between parents, family functioning, and the child's psychological adjustment which the scientists defined as their "strengths and difficulties."
by Devin Randall, InstinctMagazine.com, June 28, 2018
Click here to read the entire article.

Who am I? On the deepest level, I am blessed. I have an amazing partner, who I have known since 1989 and been married to since 2004. I am the donor dad of two beautiful daughters who have two moms who are equally amazing. My husband and I have expanded our family through surrogacy and have a seven-year old son. I have had three careers (acting, massage therapy and the law) and I am still discovering myself. I am the Board Chair of Men Having Babies. The one thing I know for sure is that life is about trusting your instincts. Family is an instinct.

Latest posts by Anthony Brown (see all)