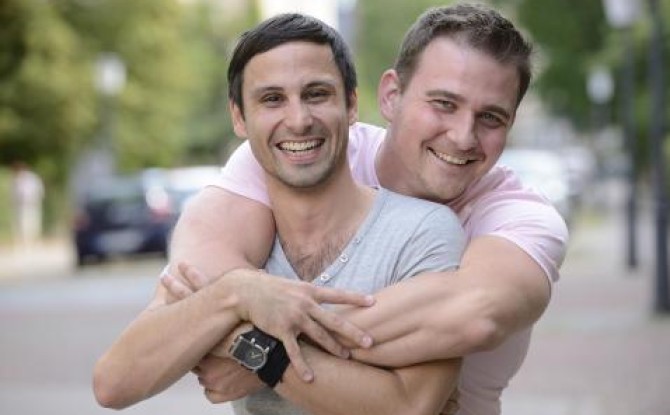 Estate Planning for Same Sex Couples: 3 Key Issues to Consider
In the last few years, the law in the US has shifted in hugely significant ways for same sex couples and as a result, estate planning for same sex couples is at the forefront of people's minds more than ever.
Whether the partners are married, in a domestic partnership or are together without legal recognition, there is a myriad of considerations to take into account with regards to division of the estate in the case of one partner's death. Up to 80% of people are estimated to die without leaving a will, meaning that the division of anything they leave behind is determined by the State. Estate Planning for Same Sex Couples is imperative.  Although it may not be something that most people want to think about, in the long term it is essential to have put in place solid and legally sound estate plans to ensure that your loved ones are properly taken care of and that your possessions are divided up in the way that you want them; not at the dictates of a impersonal statute. The following are a few key issues that you and your partner will want to discuss and decide on so that, should the unexpected happen, your energies will be focused in the right place and not dealing with legal battles.
End of Life Health Care Arrangements
When considering estate planning for same sex couples, it is a necessity that one considers the possibility of illness or incapacitation before their death, and the legal implications of such a health event. There are two aspects to a 'health care directive'- the Power of Attorney for Healthcare, (in which you state the name of the person whom you wish to take responsibility for decisions regarding your healthcare if you cannot) and the Living Will, in which you can state the type of care you do or do not want if you have a terminal illness. Be sure to take into account the financial implications of healthcare and appoint your partner financial power of attorney if appropriate, otherwise blood relatives will be given priority over unmarried partners. See this article for more detailed information on healthcare arrangements.
Final arrangements
In the worst case scenario, the last thing a bereaved partner would want is to have to make choices about funerals, life celebrations or goodbye ceremonies when they don't know exactly what their loved one would have wanted. It is generally better to make all arrangements in this regard prior to needing them, and there are several aspects that must be thought of and taken into account. These include:
Disposition of remains (traditional funeral, cremation, a several day wake or celebration of life, for example)
Any particulars of the event, for example favourite poems or songs
Your thoughts on embalming
Whether you would like flowers or donations to charity in your memory
Whether you need a casket or urn and what aesthetic qualities you would like them to have
Whether you would need a headstone, and your thoughts on the physical appearance of it
How and when you would like to pay for your arrangements
The 'final arrangements' document on which your requests will be recorded witnessed and notarized and it can be of assistance to your partner when it comes to planning goodbyes, especially if there is family involved who may want to take things another way due to cultural or religious affiliations. Some States only allow spouses or immediate families to claim the body and make funeral arrangements, so if you are not married then it is worth making your wishes known to your family and seeking further legal advice, as there have been cases where the wishes of the family overrides those of the non-married partner.
When thinking about estate planning for same sex couples it is natural to immediately want to consider the custodian and guardianship arrangements for children that would be enacted upon the death of one of the partners. For non-married same sex couples, this is of the utmost importance. Even if you and your partner went through surrogacy or IVF as life partners, only the legal parent of the child has parental rights and responsibilities unless the non-biological parent has adopted the child. Without proper planning the worst case scenario is a child who ends up in an estranged family member's care because their mom or dad wasn't their legal adoptive or biological parent. Time For Families provides information on second parent and step parent adoption and can give you all the information you need to ensure that your family is kept together when they need it the most.
Estate planning for same sex couples is something that many people shy away from- nobody wants to think about the sadness associated with a loved one's death or the potential complications of the arrangements that follow. However, for peace of mind for the partners in a relationship, their children and their families, taking estate planning for same sex couples seriously is a sensible decision and one that lawyers are becoming increasingly skilled in. For more information on estate planning for same sex couples, contact Anthony M. Brown at Time for Families and speak to a specialist family lawyer to secure your and your family's future.

Who am I? On the deepest level, I am blessed. I have an amazing partner, who I have known since 1989 and been married to since 2004. I am the donor dad of two beautiful daughters who have two moms who are equally amazing. My husband and I have expanded our family through surrogacy and have a seven-year old son. I have had three careers (acting, massage therapy and the law) and I am still discovering myself. I am the Board Chair of Men Having Babies. The one thing I know for sure is that life is about trusting your instincts. Family is an instinct.

Latest posts by Anthony Brown (see all)